Best SAT Test Prep Courses and Tutoring in Kuala Lumpur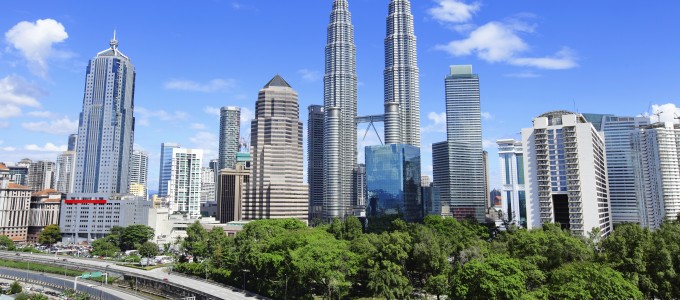 Manhattan Review is the best option for Kuala Lumpur students preparing for the SAT. We offer both on site and online SAT prep classes that are taught by dedicated and impressively credentialed instructors who know how to get results. Our company has been helping students reach their academic goals in cities around the world since 1999. Our students have been accepted to some of the most selective universities on the planet, including Princeton, Harvard, the London School of Economics, Oxford, Stanford, and Duke. Manhattan Review alumni have succeeded both in college and in professional life. Our past students have distinguished themselves at Fortune 500 companies such as Marathon Petroleum, Cardinal Health, Microsoft, and Target. We've also contributed to the business community in Kuala Lumpur, with past clients now playing key roles at Takaful Malaysia, Worthy Media, AmMetLife, Malaysian Resources Corporation, and other local firms. Contact Manhattan Review today for more information on how we can help get your adult life off to a promising start.
The SAT became an entrenched admissions requirement for undergraduate programs at English-speaking universities around the world because it was seen as a means of measuring student potential on a broad basis, independent of significant differences between high schools. Levels of funding, teacher quality, and community involvement are variable factors that contribute to wide discrepancies in student performance among different jurisdictions, and the SAT was ostensibly above these discrepancies. Ironically, the test itself, which was created through the progressive and egalitarian goal of making university study accessible to a wider segment of the population, has been accused of the same favoritism of wealth and class that it was originally intended to ameliorate. This situation has led many schools to make the SAT optional in the admissions process. Nevertheless, most universities still require the SAT for admissions, and nearly all institutions will consider SAT scores as part of an application. Though the SAT is under attack, it is still a reliable (and manageable) path to college. Manhattan Review's SAT prep classes can help Kuala Lumpur students take full advantage of the SAT's ability to impress admissions committees. Taking the SAT is a skill that can be acquired with proper instruction, and the credibility of the test is still (for the most part) intact.
When considering SAT prep services, it's important to keep in mind that the test has been revised several times in recent years. From alterations to the types of questions to changes in the scoring scale, keeping abreast of the latest developments with respect to the SAT can be a daunting task. This is where Manhattan Review in Kuala Lumpur stands out from the competition. We continuously update our SAT prep classes and methods of instruction to reflect both changes to the test itself and the latest research on teaching and learning. Unlike some other test prep companies, we don't simply recycle outdated course materials, and our instructors don't rely on obsolete methods of teaching. Manhattan Review's SAT prep classes give our students state-of-the-art test preparation for success in the modern world.

My instructor goes into detail with every problem. I left this SAT course with new material learned and easier ways to solve problems, which helped me out a lot. With the material I learned here I was able to up my math test scores.
- Shaniqua (This student took our SAT preparation course.)
Kuala Lumpur
Primary Course Venue:

Sheraton Imperial Kuala Lumpur Hotel
129 Jalan Sultan Ismail
Kuala Lumpur 50250, Malaysia

NOTE: We do NOT typically have staff at the venue, so email us before visiting the venue.
Meet a Kuala Lumpur SAT Tutor: Jorge G.
Jorge G. was born and raised in Los Angeles, where he attended public schools before accepting a full scholarship to UCLA. He graduated magna cum laude with a major in ancient Near East and Egyptology and a minor in mathematics. He also began his career as a prep tutor while he was an undergraduate student. After finishing his undergraduate degree, Jorge enrolled in graduate school at the University of Southern California, completing a master's degree in international relations.
Jorge currently lives in Kuala Lumpur as part of a research fellowship funded by a private foundation that studies Arab cultural influence in non-Arab countries. He has tutored for Manhattan Review both in Kuala Lumpur and in Los Angeles, and his students in both cities have shown impressive average SAT score gains. They consistently rave about his skills as a tutor, and appreciate his friendly and engaging personality. Jorge's favorite sports are baseball and basketball, and he is of course a diehard fan of the Los Angeles Dodgers and Los Angeles Lakers.
Our Books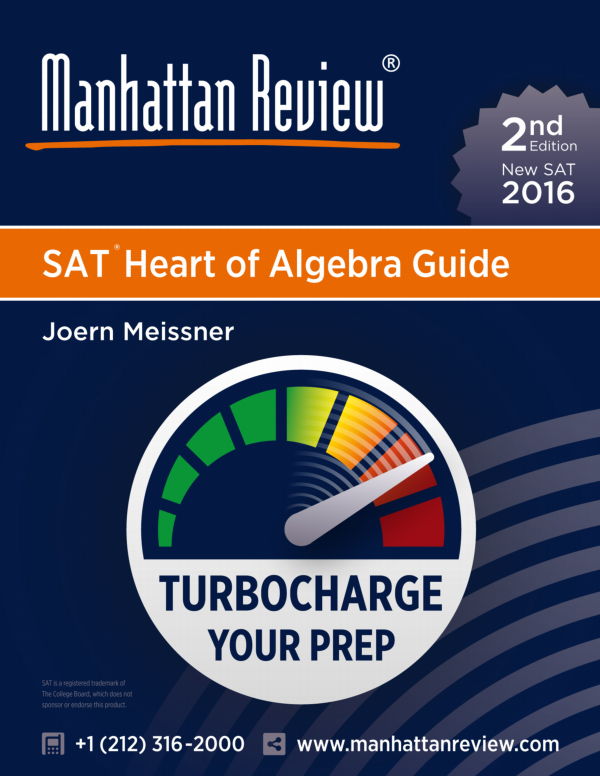 As Seen In