Best SAT Test Prep Tutoring in Kuala Lumpur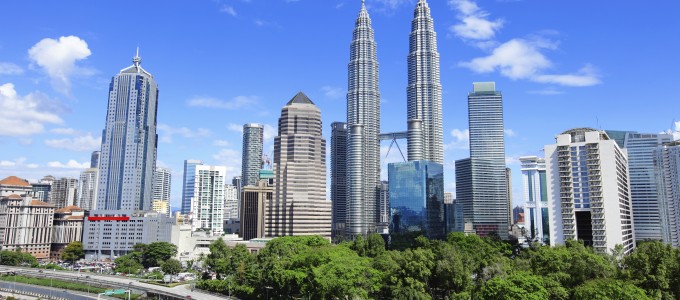 Manhattan Review is a test prep company that has been providing outstanding SAT private tutoring, prep courses, and practice tests in Kuala Lumpur and other cities around the world since 1999. Our private SAT tutoring is tailored to the individual needs of each student, from academic strengths and weaknesses to target institutions and personal background. Our tutors will rigorously assess your specific situation and craft a learning plan that utilizes every available resource to maximize your score gains. We, at Manhattan Review, are extremely selective in our hiring practices, and our tutors have all passed a meticulous screening process that weighs in standardized test scores, academic achievement, teaching experience, and personality. Members of our friendly and enthusiastic support team are waiting to give you more information on how Manhattan Review's private SAT tutoring and prep classes can help get you accepted to your first-choice school.
The effectiveness of Manhattan Review's one-on-one SAT tutoring is proven by the institutions at which our clients have gone to study. Our teaching has been an important factor in our students' acceptance into top-notch schools such as the Massachusetts Institute of Technology, Stanford University, Harvard University, Dartmouth College, the London School of Economics, and Oxford University. We are extremely proud of the success our former students have achieved after completing their degrees. We've helped start teaching careers at world-class schools, scientific research careers at prominent government agencies, public advocacy careers at philanthropic organizations, and private sector careers in every profession related to the business world. Fortune 500 companies such as Capital One Financial, Time Warner Cable, Goodyear Tire & Rubber, and General Mills have hired our past clients. We also have former students working for Kuala Lumpur's best companies, including U Mobile, YTL Corporation, Prudential BSN, and Ranhill Berhad.
One independent study of SAT prep coaching showed average score gains of almost 60 points on the 1600-point scale, which is back in use as of 2016. This is significant in itself, because improvement from a score of 1090 to 1150 means jumping from the 61st percentile of all test-takers to the 72nd. Similarly, a 1220 would place a student in the 81st percentile, but a 1280 correlates to the 88th percentile. The customized service provided by Manhattan Review's private tutors could and has produced well above-average score gains through the combination of personalized instruction and efficient, guided effort on the part of the student. Manhattan Review's SAT prep services in Kuala Lumpur are well positioned to exceed your expectations.
SAT Private Tutoring
Hours package 12 to 48 hours, Personalized 1-on-1 Tutoring, In Person or Live Online
SAT Private Course
12 hours in total, Personalized 1-on-1 Course, In Person or Live Online

My instructor goes into detail with every problem. I left this SAT course with new material learned and easier ways to solve problems, which helped me out a lot. With the material I learned here I was able to up my math test scores.
- Shaniqua (This student took our SAT preparation course.)
Kuala Lumpur
Primary Course Venue:

Sheraton Imperial Kuala Lumpur Hotel
129 Jalan Sultan Ismail
Kuala Lumpur 50250, Malaysia

NOTE: We do NOT typically have staff at the venue, so email us before visiting the venue.
Meet a Kuala Lumpur SAT Tutor: Ahmed T.
Ahmed T. is a Malaysian-American whose parents immigrated to the United States the year before he was born. He grew up in Nashville, Tennessee, and graduated from Vanderbilt University with a degree in education. He then taught for eight years at a public high school in Johnson City, Tennessee while simultaneously working as a private SAT prep tutor and curriculum writer for an educational services company. While Ahmed enjoyed his work, he was anxious to see the world, especially the land of his parents' birth.
After visiting cities in Europe and the Middle East, Ahmed took up residence in Kuala Lumpur, and resumed his career as a prep tutor for Manhattan Review. To his local students, he represents the perfect combination of American upbringing and Malaysian ancestry. "Ahmed knows how to make American educational standards comprehensible to Malaysian students," read one comment on his student evaluations. "I don't think my test scores would have improved as much if I didn't have a tutor with both educational experience and cultural understanding." Ahmed enjoys living in Kuala Lumpur, but he still misses Tennessee. Southern cooking can be hard to come by in Malaysia, so he often makes his home state's signature dishes himself, which he always shares with his students.
Our Books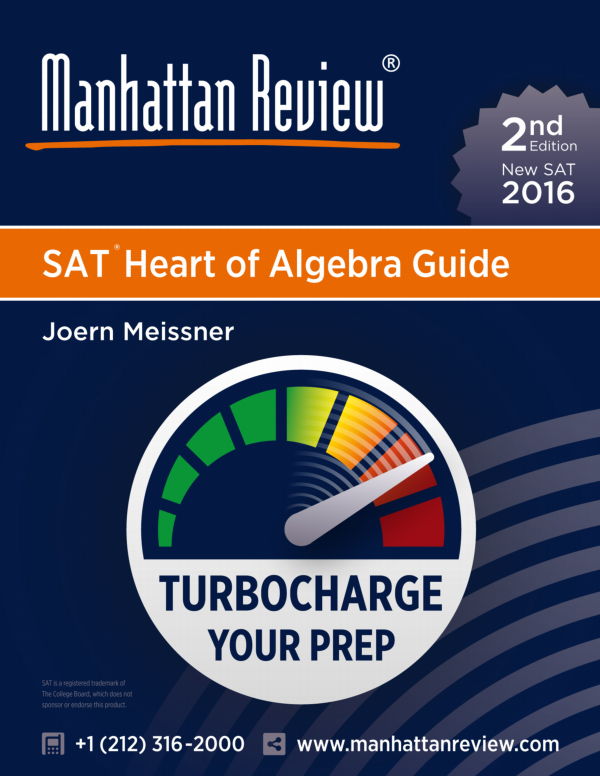 As Seen In