Best GMAT Test Prep Tutoring in Singapore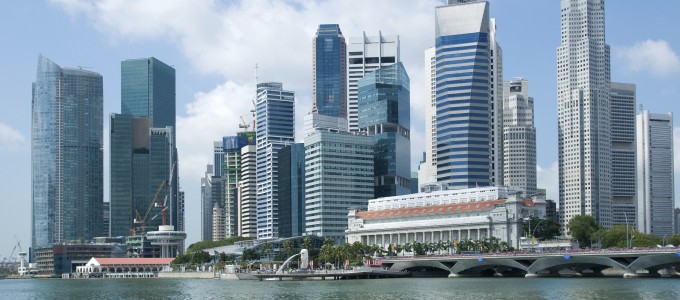 An industry-leading educational services firm, Manhattan Review has been analyzing, deconstructing, and mastering the underlying logic of the GMAT since 1999. When you know what to expect from this test, the stress and intimidation melt away. Instead, students are able to approach the examination with the knowledge and insight to score more points within this standardized framework.
Want to acquire your MBA to work at top companies in Singapore? This advanced degree could accelerate your powerful career tracks at top companies, including CapitaLand Limited, Singapore Airlines, Global Logistics Properties, Keppel Corp, Avago Technologies, and Wilmar International. Whatever your area of expertise from today's top trending gadgets to the best practices of the shipyards, top professionals are plucked from the most prominent business schools. Join the thriving workforce in this booming Southeast Asian city, and you'll begin with the competitive qualifications and academic achievements to climb your corporate ladder quickly.
Enlist the support of Manhattan Review with in-person or online courses that harness our incredibly effective course syllabus and GMAT practice exams. Or, invest in another layer of guidance by working with a private tutor in a focused, one-on-one setting in Singapore. Since our syllabus is highly customizable, you'll have the opportunity to hone any areas of weakness and strengthen those core subjects. Whether you want to go into banking, a huge industry here, or open your own business, get started by gaining entry to a top business school. In addition to our private tutoring services, Manhattan Review offers exclusive MBA admissions counseling to give students an exceptional edge over the sea of other applicants.
Find the test prep services geared toward your unique needs, and reach your point-scoring potential with this individualized attention. Whether you want to go to local world-class schools like the Asian Campus of INSEAD and NUS Business School at National University of Singapore or travel the world, we'll help you open every door of opportunity as you work toward your Masters of Business Administration.
GMAT Private Tutoring
Hours package 12 to 48 hours, Personalized 1-on-1 Tutoring, In Person or Live Online
GMAT Private Course
12 hours in total, Personalized 1-on-1 Course, In Person or Live Online

The math part was excellent in reviewing algebra. The review of English grammar was superb and I honestly feel more confident. I would certainly recommend this course to my friends. I was also happy with the English sentence correction review. Prior to coming for the course my score was really poor in the sentence correction section and now I am making tremendous progress. I feel I will be ready to do the exam in the first week of March as I am busy working for the moment as a junior doctor in Edinburgh.
- Ikol (This student took our London GMAT weekend course)
Singapore
Primary Course Venue:

Hilton Singapore
581 Orchard Road
Singapore SG 238883, Singapore

NOTE: We do NOT typically have staff at the venue, so email us before visiting the venue.
Meet a Singapore GMAT Tutor: Andre C.
Traveling worldwide while serving in the American Armed Forces, Andre's routine station in Singapore turned into something rather unexpected. It was here that, halfway around the globe, he was able to reconnect with a former classmate who was also in the region for an extended stay. Delighted to catch up, the not-yet couple explored all the local attractions from the waterfront to the diverse museums to strolling around the zoo and getting lost on the gorgeous nature trails. It wasn't long before this serendipitous love affair became serious, and Andre proposed about six months later.
You'd have to fast-forward a few years, as Andre had the opportunity to attain his MBA at a prestigious program back in the States. Meanwhile, his now new bride was busy establishing her own career at a prominent telecommunications company. Making the long-distance relationship work, Andre first scored in the 98th percentile on the GMAT and then attended business school at the University of Wisconsin – Madison. About as soon as he obtained his diploma, he headed back to Singapore. Nowadays, he divides his time between freelance consulting for financial institutions and private tutoring for the GMAT with Manhattan Review. The couple is expecting their second child later this year.
Our Books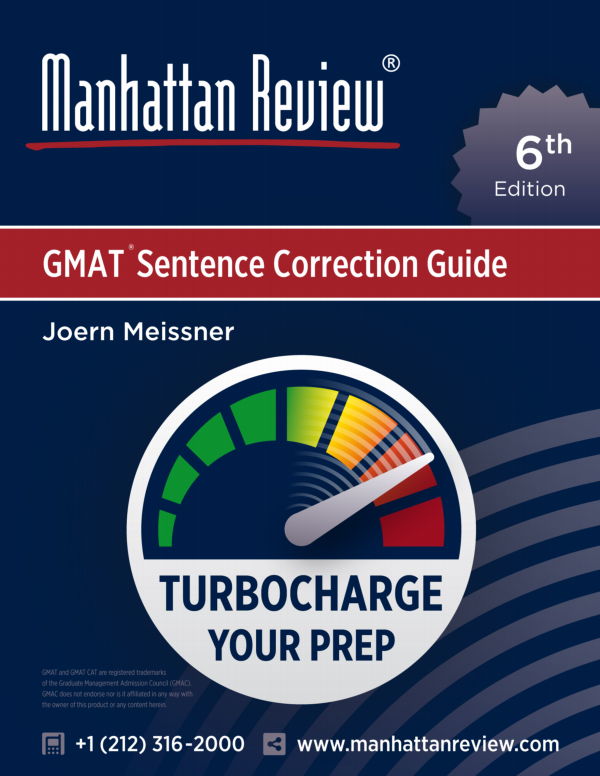 As Seen In