Best GMAT Test Prep Tutoring in Jakarta (Indonesia)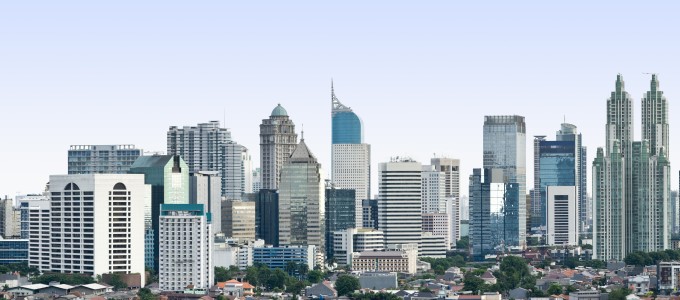 Manhattan Review in Jakarta offers the most effective available tutoring for the Graduate Management Admission Test (GMAT). We are a company founded by a business school professor and immigrant to the United States, and teaching GMAT prep to international students has been central to our mission since we first opened our doors in 1999. Manhattan Review's individual GMAT tutoring plans give our students customized instruction that is tailored to their academic background, GMAT strengths and weaknesses, and preferred learning style. Our targeted teaching makes the most of student ability and is also the fastest available route to GMAT success. When it comes to GMAT prep, we understand that our students are seeking to maximize their return on investment of time and money, and our one-on-one GMAT tutoring consistently withstands the scrutiny of an astute cost-benefit analysis. Our long history of producing successful GMAT results for students around the world is the basis for our continued prosperity as a company.
Business school mirrors the business world in many ways, the most notable of which is competition. Business schools generally receive far more applications than they have available seats, necessitating a meticulous applicant screening process. The Stanford Graduate School of Business, for example, receives approximately 7,000 applications each year, and only about 7% of these students are accepted. The good news for Jakarta students is that 41% of these accepted students come from outside the United States. The median GMAT score for Stanford Graduate School of Business students, however, is 732, which is almost 200 points above the average of 545 for all test-takers. For students who wish to be invited to study at elite business schools, a high GMAT score is of the utmost importance in standing out from many thousands of fellow applicants. Manhattan Review's private GMAT tutoring is the key to outpacing the competition in the hotly contested business school admissions process.
Manhattan Review's GMAT tutoring clients have consistently achieved both academically and professionally. A partial list of the business schools to which we've had our students accepted includes Harvard Business School, the University of Pennsylvania's Wharton School, Northwestern University's Kellogg School of Management, the University of Chicago's Booth School of Business, London Business School, and the University of Edinburgh Business School. High-quality business training generally results in lucrative job offers for graduates (Stanford alumni earn an average of $125,000 per year). Manhattan Review's former GMAT students have been hired by Energy Transfer Equity, Prudential Financial, Liberty Mutual Insurance, Morgan Stanley, and many other firms on the Fortune 500 list. Our former GMAT clients have also accepted positions with Jakarta companies such as Lintasarta, Mayora Indah, Sribu.com, and Archipelago International. High GMAT scores facilitate business school acceptance, which leads to professional success. Manhattan Review's GMAT tutoring and prep classes will help you start a distinguished career in the business world.
GMAT Private Tutoring
Hours package 12 to 48 hours, Personalized 1-on-1 Tutoring, In Person or Live Online
GMAT Private Course
12 hours in total, Personalized 1-on-1 Course, In Person or Live Online

I took the GMAT weekend course last year in August in Zurich (it was the weekend of those terrific floods in Switzerland...), and I remember the instructor telling us to let you know how I did. Sorry it took so long! I got a 680, which was good for 90th percentile, and it got me an 80% scholarship at the school that was my first choice. Thanks so much for the assistance. On more than one occasion I heard my instructor's voice in my head during the exam. It helped immeasurably! The strategies, tactics, and the overall mindset he prescribed made all the difference. Thanks again! Please pass on my thanks and appreciation to my instructor.
- Christoph (This student took our Zurich GMAT weekend course)
Jakarta
Primary Course Venue:

JW Marriott Hotel Jakarta
Jalan Lingkar Mega Kuningan Kav. E No. 1-2 Kuningan Timur
Jakarta 12950, Indonesia

NOTE: We do NOT typically have staff at the venue, so email us before visiting the venue.
Meet a Jakarta GMAT Tutor: Diana L.
Diana L. is originally from a suburb of Melbourne, Australia. She holds a BA in marketing from the University of Michigan and an MBA from the University of North Carolina's Kenan-Flagler Business School. She has ten years of experience as a GMAT tutor, has successfully prepared students for the GMAT scores needed for acceptance into several top-25 business schools in the United States, and routinely produces GMAT score improvements that place her students well above the average for all test-takers.
Diana also has diverse real-world business experience, having previously served as a marketing consultant, manager of a retail outlet, and staff analyst for a securities firm. In her current day job, she is in charge of marketing strategies for a Jakarta communications company. According to her students, Diana's combination of business credentials and tutoring experience make her a highly effective GMAT educator. "I would recommend Diana's GMAT tutoring to anyone interested in a graduate business degree. Her business savvy and teaching talent are more than a match for any imaginable GMAT difficulties."
Our Books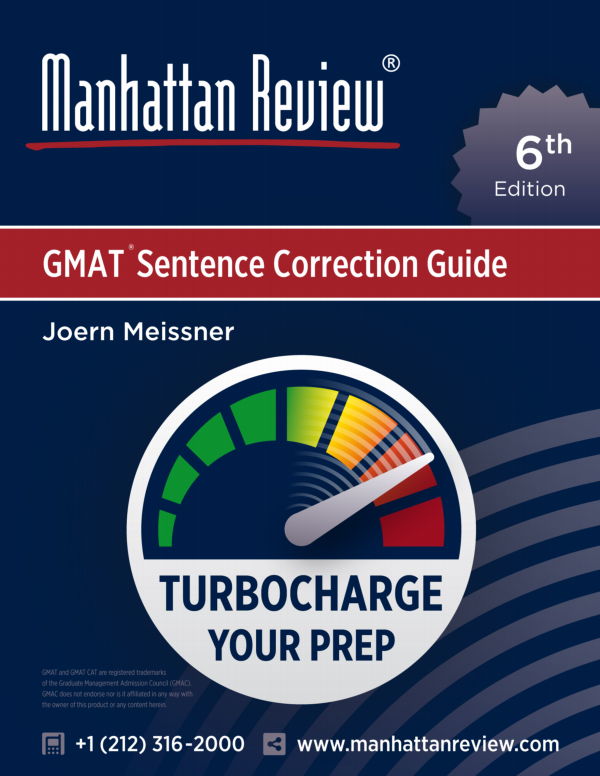 As Seen In