Best GMAT Test Prep Courses in Manila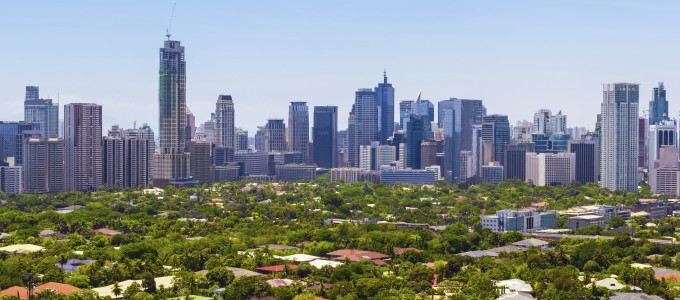 Prospective takers of the Graduate Management Admission Test (GMAT) in Manila should consider the services of Manhattan Review, a test prep company that has been helping international students get accepted to business schools in the United States and other English-speaking countries since 1999. Our students have been admitted to Harvard Business School, the Stanford Graduate School of Business, Georgetown University's McDonough School of Business, the University of Chicago's Booth School of Business, and several other top programs. Our GMAT prep services include on-site prep classes in Manila, online prep classes, private tutoring, and practice tests. Our instructors combine high-level training at elite business schools with real-world business experience to provide GMAT prep that serves our students' academic needs and professional goals. Manhattan Review's GMAT prep course syllabi have been developed through our intimate knowledge of and years of experience with the GMAT, and are continuously revised to reflect the results of the latest research on teaching, learning, and the GMAT.
Most aspiring business students are aware of the wide variety of options when it comes to GMAT prep. From self-study methods and pre-recorded test prep guidance to the saturated marketplace of test prep companies, the number of test prep choices is almost overwhelming. There are several reasons that Manhattan Review's GMAT prep classes produce superior results to those of our competition. First of all, we specialize in teaching students outside the United States who wish to study at American universities. No other company can match our level of experience and record of successful results with respect to preparing international students for the GMAT. Secondly, our screening process for prospective teachers is the most rigorous in the industry. Unlike other companies, we consider far more than our applicants' own test scores. Our GMAT tutors are graduates of top business schools, with experience in both teaching and the business world, and they also bring friendly personalities and an array of outside interests to the teaching process. Finally, our GMAT prep services are the most up-to-date available. Our GMAT prep classes and private tutoring incorporate the results of cutting-edge research on prep tutoring, the GMAT, and pedagogical theory in general.
Prospective business students should be aware that Manhattan Review's GMAT prep classes and private tutoring are associated with both business school acceptance and professional success after graduation. Many of our former clients now have lucrative business careers at Fortune 500 companies, including Berkshire Hathaway, General Electric, UnitedHealth Group, and Bank of America. We've also contributed to the continued profitability of several Manila companies, with former Manhattan Review students now working for the San Miguel Corporation, Glam Philippines, Isetann Department Store, ZipMatch, and other local firms. Manhattan Review's GMAT prep services give our students tools that lead to high performance on the GMAT, in business school, and beyond. Contact us today for more information on how our services can help you move to the next level in your business career.

I took the test yesterday…and got a 710! I am really pleased with that result, and want to thank you Laura for all of your help during the Manhattan Review weekend. I definitely am glad that I took the course :)
- Lauren (This student took our Frankfurt GMAT weekend course)
Manila
Primary Course Venue:

Diamond Hotel Philippines
Roxas Boulevard
Manila, Luzon 1300, Philippines

NOTE: We do NOT typically have staff at the venue, so email us before visiting the venue.
Meet a Manila GMAT Tutor: Debbie S.
Debbie S. is an American of Filipino descent who has been a GMAT tutor since 2010. She completed her undergraduate degree at the University of Virginia, graduating magna cum laude with a BA in Global Development Studies. She scored a 750 on the GMAT, which gave her several options for graduate school. She chose the MBA program at the University of Pennsylvania's Wharton School, and was hired after graduation by an international financial services company based in New York. Debbie also worked privately as a GMAT prep tutor before being hired by Manhattan Review.
Later, Debbie was transferred to her company's Manila office, where she continued to give her GMAT students the benefits of her academic training and business experience. "Learning from an accomplished business professional was just what I needed for higher GMAT scores," said one of Debbie's local students. "She loves to contribute to the business world's future." Though her free time is limited, Debbie still makes a point of staying in top physical condition through CrossFit workouts. She also enjoys pottery, fusion cuisine, and TV soap operas.