Best GMAT Test Prep Courses in Kuala Lumpur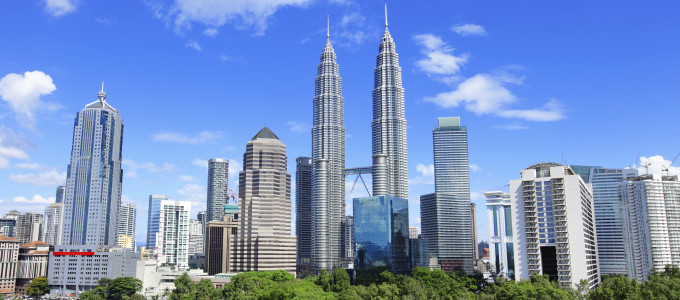 Kuala Lumpur students seeking prep services for the Graduate Management Admission Test (GMAT) can receive outstanding scores with the help of Manhattan Review's GMAT prep classes and private tutoring. Our highly effective GMAT courses are available both on site in Kuala Lumpur and online in an interactive format, and are taught by instructors with both high-level academic credentials and significant experience in the business world. Since 1999, Manhattan Review has been helping our clients gain admission to the best graduate business programs, including the University of California - Berkeley's Haas School of Business, the Wharton School at the University of Pennsylvania, the London School of Economics, New York University's Stern School of Business, and the business schools at Harvard and Stanford. Whichever business school you would like to attend, chances are that we've helped place students there before.
Each year, the GMAT is taken by approximately 250,000 people in over 100 countries. The test is used by more than 2,100 universities and over 5,900 individual programs to screen applicants, primarily those interested in pursuing Master of Business Administration, Master of Accountancy, and Master of Finance degrees. GMAT scores range from 200 to 800, with about two-thirds of all test-takers scoring between 440 and 640 and an average score of about 545. There is a strong correlation between a business school's rank and the GMAT scores of its admitted students, and in fact these rankings are partially based on GMAT scores. Even the upper end of the majority of test-takers (640) is usually not sufficient for business programs ranked in the top 50. The typical student at the University of Chicago's Booth School of Business, for example, scored a 720, while the median GMAT score for students at Northwestern University's Kellogg School of Management is a 710. Manhattan Review's GMAT prep classes will give you the skills necessary for scores that are well above average.
Manhattan Review's past clients have succeeded both in business school and in their professional lives. We can count employees of KLCC Property Holdings, Genting Group, Usaha Tegas, Maxis Communications, and other important Kuala Lumpur companies among our former students. We've also helped start careers at Fortune 500 companies, including Berkshire Hathaway, General Electric, AT&T, and JP Morgan Chase. Many of our students have become independent businessmen and businesswomen, with their own companies in a variety of industries. A great career in business begins with a strong business school application, including upper-percentile GMAT scores. Manhattan Review's GMAT prep courses and private tutoring will help make the most of your ambition and natural talent.

I am happy to report I took the GMAT on the 18th of December and received a score of 750.
- Daniel (This student took advantage of our tutoring services)
Kuala Lumpur
Primary Course Venue:

Sheraton Imperial Kuala Lumpur Hotel
129 Jalan Sultan Ismail
Kuala Lumpur 50250, Malaysia

NOTE: We do NOT typically have staff at the venue, so email us before visiting the venue.
Meet a Kuala Lumpur GMAT Tutor: Fashran O.
Fashran O., a Kuala Lumpur native, has been a Manhattan Review GMAT tutor since 2010. He is also an independent businessman, the owner of a web-based company that provides travel services. Fashran's tertiary education took place entirely in the United States. He completed a bachelor's degree in international business at the University of South Carolina and an MBA at the University of North Carolina's Kenan-Flagler Business School. Fashran began his tutoring career while he was a graduate student, and was hired by Manhattan Review's Atlanta office before moving back home to Kuala Lumpur.
Fashran's students often comment on how his experience as a business student and businessman makes him an effective GMAT tutor. "Some prep tutors have tunnel vision, and can't see beyond the test," said one business school applicant. "Fashran understands my larger goals, and it shows in his tutoring. I've learned more than just the concepts that are important to the GMAT. I now understand why business schools consider the test important in the first place." While in Atlanta, Fashran became a fan of the local sports teams, especially the Atlanta Braves and Atlanta Thrashers (he was extremely disappointed when the latter moved to Winnipeg), and he continues to follow them whenever he has the time.
Our Books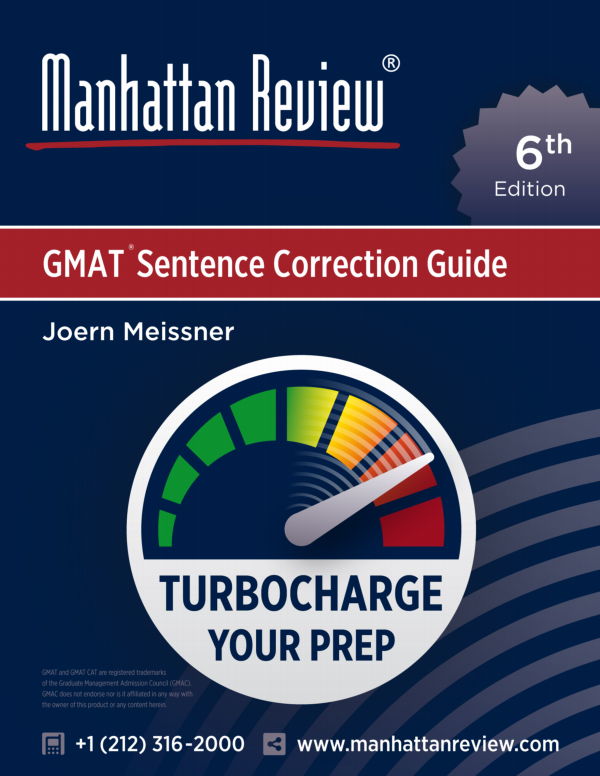 As Seen In