Best GMAT Test Prep Courses in Singapore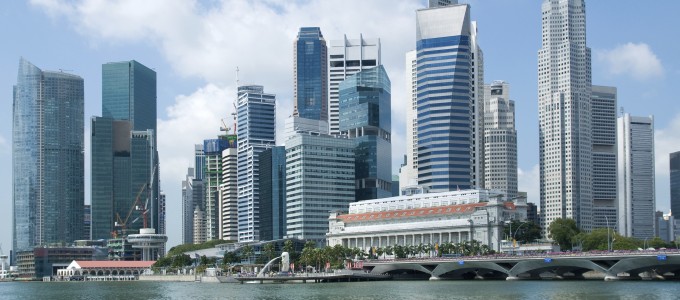 Get ahead of your GMAT test prep with the comprehensive resources of Manhattan Review, a boutique test preparation company with locations all around the globe. Whether you're pursuing higher education fresh from your undergraduate years or you're a busy professional, our services are geared to streamline your studies. We will teach you what you need to know in the least amount of time, and you won't be left wondering whether you're studying the right material or tackling the testing tips and strategies that score more points.
Tap into a deeper understanding of the core content on this standardized exam. The GMAT may not repeat the same questions each year, but the test has a tendency to repeat core patterns both in the logic and the line of reasoning in each subject area. Instead of getting the basic summary, our course syllabus will give you a richer context to truly master the material. Our curriculum is designed around delivering top scores, so you can achieve a top percentile whether this is your first testing time or you're seeking better results.
With the best instructors in the industry, you can just read the biography of our tutors in Singapore to see their impressive backgrounds and track records for success. Founded in 1999, Manhattan Review is highly selective about our staff, hand-picking the gifted educators who help students achieve their goals. Many of our tutors have scored top-percentile results on the standardized exams that they teach. All of our instructors have a knack for inspiring student' success and confidence in the classroom setting or during one-on-one private tutoring sessions.
The founder of Manhattan Review, Professor Doctor Joern Meissner, created this company as a platform for students to excel academically at top educational facilities. Himself a tenured business school professor, the very core of this boutique educational services firm bridged the gap between those aspiring for advanced degrees and the accomplished individuals who had already attained these accolades. Take a GMAT test prep course or an Interactive Online Course to access the unrivaled syllabus created by MBAs for future MBAs. In Singapore, matriculating in business school can help you land competitive management positions at top Fortune 500 companies and corporations offering lucrative salaries. Or, you can leverage the power of these programs centered on leadership and business prowess to succeed as an entrepreneur pursuing your passion.
With MBA admissions counseling and a variety of test prep materials including GMAT practice exams, let's work together to help you get accepted to schools such as Nanyang Business School, Singapore Management University, National University of Singapore, and INSEAD, The Business School for the World.

I have recently attended this weekend session of the Manhattan Review's GMAT course in London. I had hoped the course would be valuable in improving my mathematical and critical reasoning skills. Instead, the course exceeded all my expectations. I mentioned my observations to a group of fellow attendees and we all agreed we had learnt more in one day from this course than in our final year of secondary education!
- Shyama (This student took our London GMAT weekend course)
Singapore
Primary Course Venue:

Hilton Singapore
581 Orchard Road
Singapore SG 238883, Singapore

NOTE: We do NOT typically have staff at the venue, so email us before visiting the venue.
Meet a Singapore GMAT Tutor: Rebecca B.
Rebecca, a retired professor at a prominent Singapore University, educated her students about the subjects of Psychology and Behavioral Sciences for over three decades. An energetic educator who easily keeps the attention of her class, Rebecca knows exactly how to break down complicated concepts into terms that are simpler to understand and less intimidating.
While she's left the lectern of the university, she has not lost her passion for enriching academic environments. Drawing from her teaching experience and her own credentials as an MBA with a top-percentile GMAT score, Rebecca is a wonderful asset to our tutoring community in Singapore. As an alumnus of INSEAD, her classroom has been the starting point for students who have gone on to the best business schools here as well as top-ranked global schools including Harvard and Yale.
During her down time, she enjoys wandering around the botanical gardens with her grandchildren, heading up a behavior-modification workshop for a nearby nonprofit organization, and tending to her own garden with a natural green thumb.