Best GMAT Test Prep Tutoring in Bangkok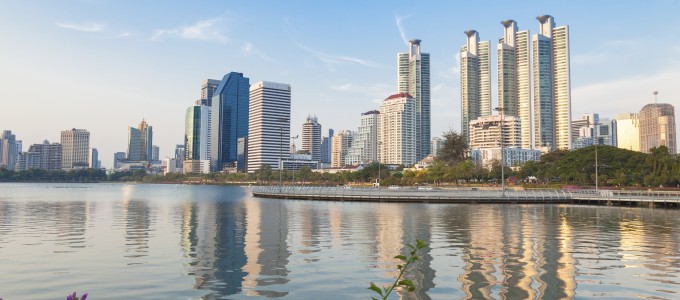 Manhattan Review's private tutoring for the Graduate Management Admission Test (GMAT) is the best choice for Bangkok students seeking highly personalized service and a record of excellence. Our tutors will assess your individual goals, needs, and learning style to create a unique plan that will take your GMAT scores to the highest possible level. Our GMAT tutors are both experienced educators and graduates of elite MBA programs, and they have successfully guided their students into business schools around the world. We realize that any number of issues can have a negative effect on a given student's GMAT score, from weakness with a specific area to testing anxiety. Manhattan Review's dedicated teachers have a great deal of experience in dealing with all of these issues, and have helped countless students overcome their individual challenges.
The GMAT, first administered in 1953, is used by more than 2,100 universities around the world to evaluate applicants. The test is highly complex, presenting students with a variety of tasks in different formats. The verbal and quantitative sections are computer-adaptive (meaning that the level of difficulty is adjusted upward or downward according to the correctness of each answer). The analytical writing assessment is evaluated both by a computer and a human scorer, and the integrated reasoning section (added in 2012) requires test-takers to interpret different types and formats of data. Virtually everyone agrees that it is difficult to succeed on the GMAT without substantial preparation. There are a number of available self-study programs, but these are very likely to produce disappointing results in addition to wasting students' time and effort. Manhattan Review's GMAT tutors provide the experienced and individualized service that will ensure GMAT prep is as efficient and effective as possible.
The quality of Manhattan Review's GMAT tutoring, prep courses, and practice tests is proven by the success of our clients. Our students are graduates of the University of Chicago's Booth School of Business, the University of Pennsylvania's Wharton School, Dartmouth College's Tuck School of Business, and several other respected MBA programs around the world that accept the GMAT. They work at Fortune 500 companies such as Exxon Mobil, Apple, and Bank of America. Bangkok firms are also well represented by former Manhattan Review students, including Solar Air, Dextra Manufacturing, and Siam Commercial Bank. Manhattan Review's GMAT prep services in Bangkok will get your business career off to a great start.
GMAT Private Tutoring
Hours package 12 to 48 hours, Personalized 1-on-1 Tutoring, In Person or Live Online
GMAT Private Course
12 hours in total, Personalized 1-on-1 Course, In Person or Live Online

I'll definitely recommend you to my buddies looking at getting into b-school.
- Matthew (This student took our New York GMAT weekend course)
Bangkok
Primary Course Venue:

Sheraton Grande Sukhumvit
250 Sukhumvit Road
Bangkok 10110, Thailand

Phone: +66-6-0003-5529

NOTE: We do NOT typically have staff at the venue, so email us before visiting the venue.
Meet a Bangkok GMAT Tutor: Sean M.
Sean M. is a retired American business school professor living in Bangkok with his wife, who is of Thai heritage. Sean has decades of experience as an educator and administrator and has taught most of the courses offered in an MBA program in addition to serving on admissions committees. His scholarship on market psychology is widely respected, and Manhattan Review was overjoyed to learn that he was living in Bangkok and seeking a light teaching schedule. We are only too happy to have him on our team, and he serves as a valuable mentor to our other tutors and support staff.
"Who would know better than a retired B-school professor how to do well on the GMAT?" asked one recent student. "Dr. M. gave me the inside track on what admissions committees are looking for, and helped me focus my GMAT preparation. The results far exceeded my expectations." Sean holds a bachelor's degree from Princeton, an MBA from New York University, and a doctorate from Columbia. His scholarly work has been presented at a number of prestigious national and international conferences and published in peer-reviewed journals. Sean's tutoring schedule gives him ample time for his other interests, which include playing the piano, gardening, and an active social life.
Our Books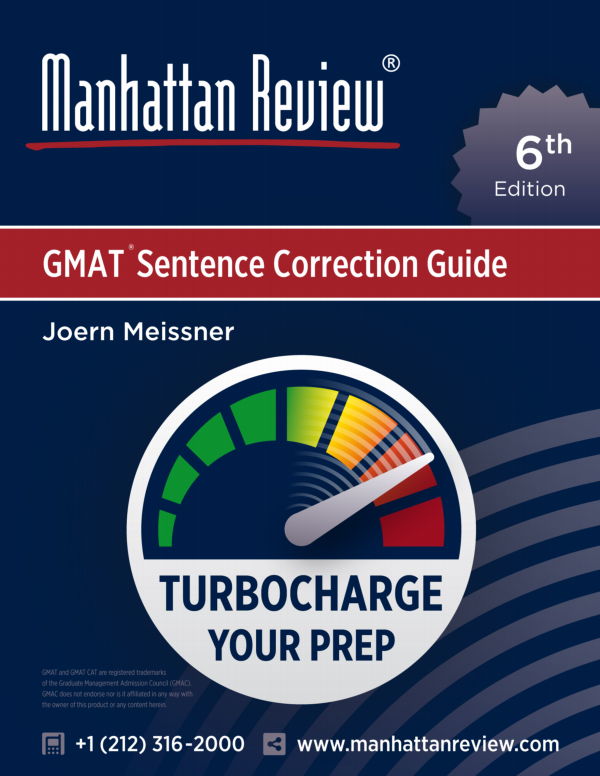 As Seen In