Best GMAT Test Prep Tutoring in Manila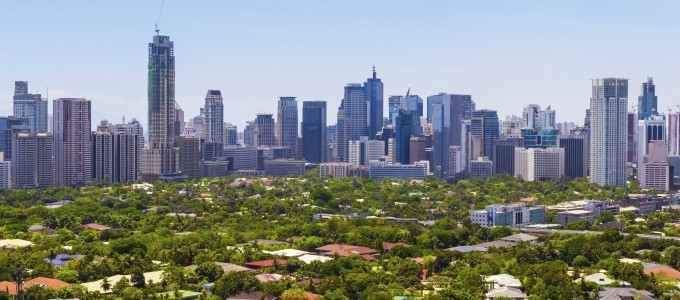 Manhattan Review's one-on-one tutoring for the Graduate Management Admission Test (GMAT) is the most effective means of preparation available. This is due to the customized nature of our private GMAT tutoring, which is based on individual learning plans developed for each and every client through consideration of academic strengths and weaknesses, target institutions, learning style, and personality. Other test prep companies implement formulaic instruction that does not take full advantage of the important pedagogical concept of differentiation. At Manhattan Review, we are expert educators who know how to assess the individual needs of our students and teach accordingly. Teaching international students is central to our company's mission, which is another factor that separates us from the competition. GMAT scores are a crucial element of applications to most business schools, and their significance demands the services of a test prep company with a distinguished reputation and a track record of success.
Manhattan Review's private GMAT tutoring and prep classes have helped countless students get accepted to their chosen business schools. From Dartmouth College's Tuck School of Business and Cornell University's Johnson Graduate School of Management to the University of Pennsylvania's Wharton School and Columbia Business School, Manhattan Review's GMAT students have commonly gotten into their first-choice programs. Our roster of former clients includes numerous current employees of Fortune 500 companies and Manila firms. Exxon Mobil, CVS Health, Verizon, Pacific Airways Corporation, Manila Bulletin, and Unilever Philippines are some of the organizations at which Manhattan Review alumni now have successful business careers. They work in sales, marketing, mid and upper-level management, financial record-keeping and analysis, product development, and almost every other business-related specialization. Our company is devoted to the academic and professional achievements of our students, and we look forward to helping the next generation of business leaders.
Manila students taking the GMAT must understand that business school admission is extremely competitive. Harvard Business School, for example, receives approximately 9,000 applications each year. The odds of admission increase significantly with higher GMAT scores. Just 7% of applicants who scored a 700 were accepted, but the prospects for students who scored a 780 were twice as good at 14%. This pattern can be seen in other selective business schools. The University of Chicago's Booth School of Business accepted 53% of students with GMAT scores of 720 or above, but just 34% of those who scored below 720. The disadvantage of lower GMAT scores is similar at the University of North Carolina's Kenan-Flagler Business School, where 720 or above results in an 82% chance of acceptance, in contrast to the 54% odds below this threshold. Students should be comforted rather than intimidated by these statistics. Contrary to popular belief, standardized tests such as the GMAT are not assessments of innate ability. The GMAT is ultimately an assessment of a given student's ability to take the GMAT, which is a skill that can be acquired with the right preparation. Manhattan Review's GMAT tutoring and prep classes give our students that skill.
GMAT Private Tutoring
Hours package 12 to 48 hours, Personalized 1-on-1 Tutoring, In Person or Live Online
GMAT Private Course
12 hours in total, Personalized 1-on-1 Course, In Person or Live Online

You asked that I send you my GMAT score, so here you go: 680 (unofficial). I'm pleased and relieved. Thanks for your help.
- Dave (This student took our New York GMAT weekend course)
Manila
Primary Course Venue:

Diamond Hotel Philippines
Roxas Boulevard
Manila, Luzon 1300, Philippines

NOTE: We do NOT typically have staff at the venue, so email us before visiting the venue.
Meet a Manila GMAT Tutor: Capuno P.
Capuno P. was born and raised in Manila. He graduated from the University of Southern California with an undergraduate degree in education, and then spent five years as a middle school science teacher in the Los Angeles area. After the birth of his first child, he realized that he needed the higher salaries available in the business world in order to support his young family. He completed an MBA at UCLA's Anderson School of Management, and was then hired as a marketing executive at a multinational corporation headquartered in Los Angeles.
Capuno later returned to the Philippines with his family, settling into a management position at one of Manila's top companies. He missed teaching, however, which led him to explore the possibility of combining his former career in education and current career in business. Manhattan Review GMAT tutoring provided the perfect opportunity to teach and continue to work in business. Capuno's GMAT students have been accepted to more than 30 selective business programs in the United States, and his teaching is enhanced by the executive experience that he continues to amass.
Our Books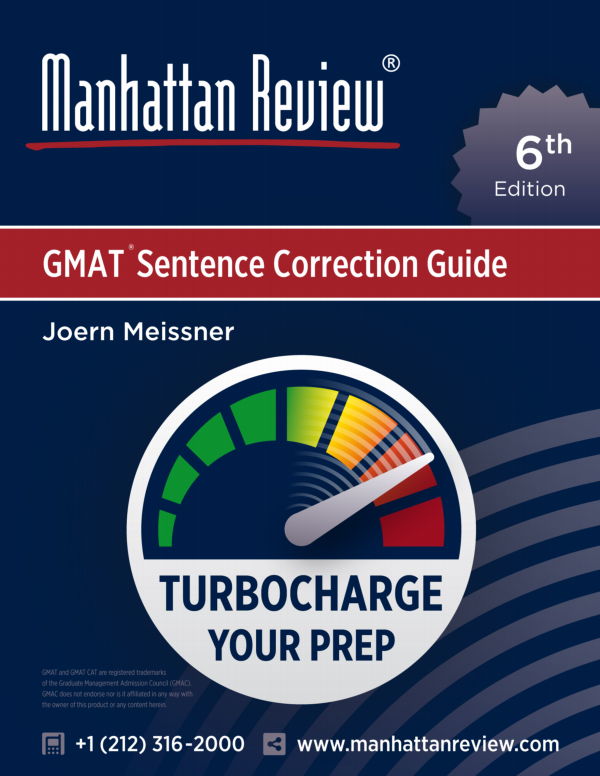 As Seen In