Best TOEFL Test Prep Courses in Singapore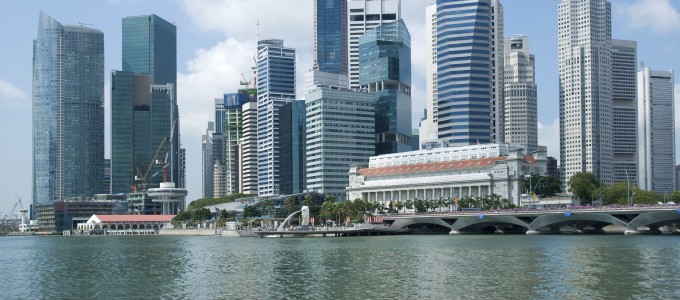 Mastering English as a second language may not be an easy task, but with the right resources and support, you'll be properly prepared to prove your proficiency. Work with Manhattan Review for unrivaled support and materials that will help you score the most points on the TOEFL exam in Singapore.
If you grew up primarily speaking Malay or Standard Mandarin and wish to pursue your undergraduate degree overseas, the school may require this exam to ensure that you'll excel in the classroom setting. Or, you may be seeking entry into top schools in Singapore where English is the primary language. Whatever the reason for you to take this test, we can help you master what you need to know in the least amount of time. Divided into four sections, the TOEFL gauges how well you can communicate in English specific to a classroom setting. From understanding the lectures of professors to transcribing accurate notes, it's an aptitude test that serves as a yardstick for your English reading, writing, and comprehension.
Since 1999, Manhattan Review has been analyzing and deconstructing standardized exams to give students a course syllabus that streamlines their studies. You won't have to rely on memorization or try to learn every nuance of the language – that would be a seemingly impossible task for your test prep. Instead, we have identified the patterns and trends that appear on this examination year after year in one form or another. By removing the guesswork, you'll be able to answer more questions correctly on testing day. Then you'll be ready to submit your applications to schools with TOEFL and SAT scores that help you stand out from other applicants.
In Singapore, we have helped hundreds of students get into top universities, including the National University of Singapore (NUS) and it's affiliate programs, Singapore Management University, Nanyang Technological University, the National Institute of Education, and so many more. With a solid TOEFL score under your belt, you can also join our many students who have gained admission into some of the world's most impressive undergraduate programs. If you wish to study abroad and simply need to show your prowess in the English language, we offer classroom or Interactive Online Courses. Study with your peers and overcome obstacles while working through our highly effective course syllabus and taking TOEFL practice exams in class and at home. A highly skilled instructor will lead your test preparation in the heart of Singapore in just a few rigorous and intensive sessions.
If you'd rather get support on an individualized basis, we also offer private tutoring. That way, if you have specific areas of weakness or hurdles to your point-scoring potential, your knowledgeable private tutor will be able to troubleshoot according to your unique learning needs. However you want to register for our educational services, you'll join forces with a leading test prep company with a proven track record for success. Meet some of our TOEFL tutors in Singapore to make a proactive move toward your successful undergraduate career.

My classes with Mr. Scheno were perfect to prepare for the actual TOEFL test – I can give my total recommendation for attending his classes. During our first appopintment he analyzed my strengths and weaknesses to set up my personal course syllabus. These customized classes improved my writing, speaking, reading and listening abilities a lot and raised my confidence to succeed the TOEFL test, which I in fact succeeded. At any time, Mr. Scheno responded rapidly and accurately to my questions and was available even beyond classes. It was a great and successfull experience to work with Mr. Scheno. Many thanks!
- Mirco (This student took TOEFL tutoring)
Singapore
Primary Course Venue:

Hilton Singapore
581 Orchard Road
Singapore SG 238883, Singapore

NOTE: We do NOT typically have staff at the venue, so email us before visiting the venue.
Meet a Singapore TOEFL Tutor: Stephanie M.
Stephanie studied history at Yale University and has an impressive list of credentials. She was the Al-Bukhari Fellow in the History of Islam in Southeast Asia at the Oxford Centre for Islamic Studies. Needless to say, she traveled the world and has a multilingual repertoire of language including English and as many as five unique Asian languages, including Malay and Mandarin. With a concentration on Southeast Asian culture, particularly in Indonesia, she has done research, published articles, and completed monographs.
After spending several years at University of Oxford, her work took her on the field to several nations in Southeast Asia. Ultimately, she had an opportunity to take the podium as an adjunct professor at one of Singapore's top schools. Actively involved in Global and Imperial History, Stephanie's diverse background helped her course become one of the most popular quite quickly. Where language, culture, and teaching meet, Stephanie has been a powerhouse test prep tutor for Manhattan Review. She teaches classroom courses designed to help students fast track their English language proficiency. With her expansive worldview, academic achievements, and professional experience as an educator, she is someone you want on your side as you prepare for the TOEFL in Singapore.