Best TOEFL Test Prep Tutoring in Manila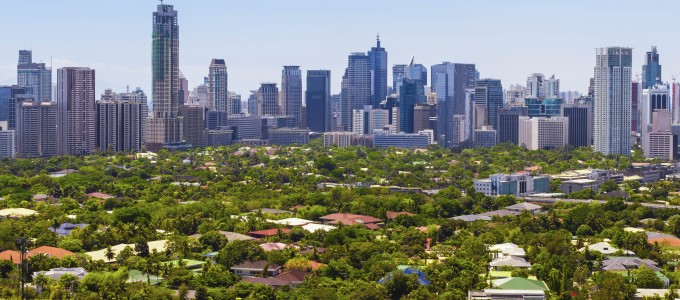 Manila students interested in study at U.S. universities or other tertiary institutions at which the primary language of instruction is English can meet institutional standards with Manhattan Review's private tutoring and prep classes for the Test of English as a Foreign Language (TOEFL). Our private TOEFL tutoring is the savvy choice for university applicants who wish to demonstrate the level of TOEFL competence necessary for acceptance into UC Berkeley, the University of Virginia, Cornell University, Dartmouth College, Harvard University, or any other post-secondary institution that requires the TOEFL. Manhattan Review's TOEFL prep services have helped thousands of students live their dreams of studying at all of the above-mentioned schools and many more. Our TOEFL tutors are the best the industry has to offer, with strong academic credentials, years of teaching experience, and a keen understanding of the Manila community. Contact us for details on our superior TOEFL prep services.
Manhattan Review's private TOEFL tutoring features a high level of effectiveness through one-on-one instruction. This engaging learning format draws on the characteristics of each individual student to maximize TOEFL performance with teaching that is targeted to specific academic needs, goals, learning styles, and personalities. Some students understand English well, but have trouble speaking the language; others can read easily but struggle with writing. The great deal of variation in passing TOEFL scores means that some applicants need to score a 100 on the TOEFL, while others can get by with a 70. Visual instruction is best in some cases, but other students are primarily auditory learners. Many students respond well to rigorous learning plans, while others need more gentle guidance. Manhattan Review's private TOEFL tutoring accommodates the almost infinite variation in students and their learning requirements.
In addition to academic accomplishment, career success is typical of Manhattan Review's TOEFL students. Our former clients have built careers in the private sector as vital employees of Fortune 500 companies, including Fannie Mae, United Technologies, Northrop Grumman, and Time Warner Cable. They also work for ADEC Group, Viron Transit, Radio Corporation of the Philippines, and other Manila organizations. The public sector is likewise well represented by our past TOEFL clients, in fields such as education, scientific research, medicine, and governmental administration. The accomplishments of our students are even more impressive considering the fact that many of them have built lucrative careers outside their countries of origin. Other tutoring companies prioritize the U.S. market for test prep. At Manhattan Review, international students have always been central to our business model and philosophy as a company.
TOEFL Private Tutoring
Hours package 12 to 48 hours, Personalized 1-on-1 Tutoring, In Person or Live Online
TOEFL Private Course
12 hours in total, Personalized 1-on-1 Course, In Person or Live Online

Helpful! Very thorough.
- Kate (This student took our Negotiation and Decision Making Seminar.)
Manila
Primary Course Venue:

Diamond Hotel Philippines
Roxas Boulevard
Manila, Luzon 1300, Philippines

NOTE: We do NOT typically have staff at the venue, so email us before visiting the venue.
Meet a Manila TOEFL Tutor: Saumya C.
"Her tutoring got me ready for the TOEFL in far less time than I expected," said one recent TOEFL student of Saumya C., a Manila-based TOEFL tutor for Manhattan Review. "The focused teaching allowed me to work only on my areas of need, without wasting time going over what I already knew." Saumya commonly receives similar comments on her student evaluations that praise her ability to provide highly capable instruction that makes the best use of study time.
Saumya is originally from Mumbai, India. She is a graduate of Boston College and the University of Massachusetts Amherst, with bachelor's and master's degrees in philosophy. In addition to TOEFL tutoring, her teaching experience includes a graduate assistantship, English as a second language, and SAT tutoring. She has lived in Manila since 2014, where she also works as a freelance writer for various English-language publications. Saumya maintains an active life outside of work, and she enjoys local theatre, playing Trivial Pursuit with her friends, and discussing the politics of her native India.