Best TOEFL Test Prep Courses in Ho Chi Minh City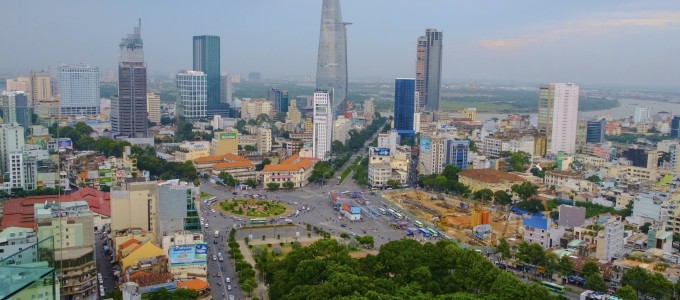 English-language proficiency requirements at universities in the United States, Canada, United Kingdom, Australia, and other countries can usually be fulfilled by taking the Test of English as a Foreign Language (TOEFL). Manhattan Review is an international test prep company that has been helping students worldwide meet their TOEFL requirements since 1999. We offer a full complement of TOEFL services, including on-site TOEFL prep classes, TOEFL classroom instruction in online interactive format, one-on-one TOEFL tutoring, and TOEFL practice tests. Our TOEFL teaching is designed to accommodate every level of English-language ability to ensure that our students can pass the test in the smallest possible amount of time. Our TOEFL services also feature convenience in terms of scheduling and location, minimizing the time and effort needed to meet this standard university admissions requirement.
TOEFL benchmarks are set by individual schools and departments, and range from a high of 110 (University of Oxford) to a low of 61 (Arizona State University). TOEFL requirements for most institutions are somewhere between these two extremes. The most selective private schools (e.g. Harvard, Yale, and Columbia) mandate a score of 100. A number of good schools fall in the 80-95 range, such as Boston University (95), Pennsylvania State University (90), and George Washington University (80). Several institutions will accept students who score between 61 and 79, including Seton Hall University (79), Portland State University (68), and the University of Alabama (61). Manhattan Review's TOEFL prep courses and private tutoring are flexible in their implementation of advanced instructional methodologies, allowing our students to achieve whatever TOEFL standard is relevant for them.
Manhattan Review's TOEFL prep services have helped students around the world pass the TOEFL and get accepted to the schools that they've dreamed of attending. Our students have matriculated at Dartmouth, Princeton, Cornell, Stanford, Georgetown, Johns Hopkins, Swarthmore, the University of Virginia, and several other colleges with world-class reputations. Our past TOEFL clients have completed undergraduate and graduate degrees that have served as the basis for successful careers in both the public and private sectors. They've become respected professionals at Dow Chemical, Wells Fargo, Archer Daniels Midland, JP Morgan Chase, and other Fortune 500 companies. They've returned to Vietnam and contributed to Money247, Zulik, Jobwise, and other Ho Chi Minh City firms. They've served the public at government agencies and philanthropic organizations worldwide. Get in touch with Manhattan Review today, and we'll be happy to give you all of the necessary information on how our TOEFL prep services can get you on your way to a distinguished future.

Hi Steve! Thanks a lot! I actually got 116 on TOEFL, so I am pretty happy :). 28 29 29 30. Best regards.
- Victor (This student took our NYC class)
Ho Chi Minh City
Primary Course Venue:

Sheraton Saigon Hotel & Towers
88 Dong Khoi Street
Ho Chi Minh City, Vietnam

NOTE: We do NOT typically have staff at the venue, so email us before visiting the venue.
Meet a Ho Chi Minh City TOEFL Tutor: Fulgencio H.
Fulgencio H. is a graduate of the University of Southern California, with a bachelor's degree in accountancy, and of Brigham Young University's Marriott School of Management, with a master of business administration (finance concentration). A native of Mexico City, Fulgencio has been a TOEFL and GMAT tutor since 2009.
One of Fulgencio's specialties as a tutor is preparing international business students for the TOEFL. His TOEFL and GMAT students have been accepted to the Stanford Graduate School of Business, Harvard Business School, and Columbia Business School, among others. He has also taught TOEFL prep to liberal arts students, with numerous successful acceptances to schools that admit 25% of their applicants or less.
As Seen In