Best TOEFL Test Prep Courses in Manila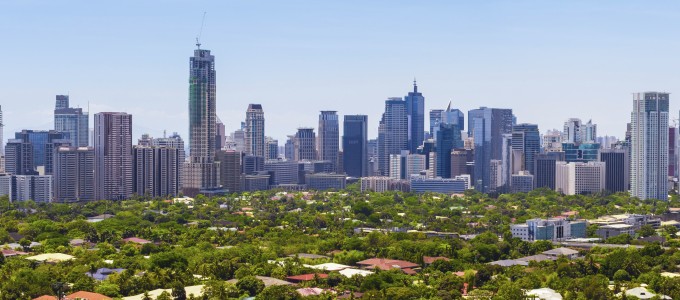 The Test of English as a Foreign Language (TOEFL) is an assessment of non-native English speakers' ability to read, write, speak, and understand English in academic contexts. For international applicants to universities in the United States and other English-speaking countries, the TOEFL is a core admissions requirement. Manhattan Review is a test prep company that has been offering TOEFL prep classes and TOEFL private tutoring in Manila and other cities worldwide since 1999. Our TOEFL prep services have helped thousands of students pass the TOEFL and get accepted to their chosen undergraduate or graduate degree programs. Our TOEFL tutors and instructors are graduates of elite universities, with significant teaching experience and empathy for the challenges faced by international students. Unlike other test prep companies, most of our students live outside of the United States. Teaching international students is our specialty, and no other company can match our success with this unique student population.
Passing the TOEFL is a manageable task with the right instruction. Test passages do not require familiarity with any specific academic subject matter, and test questions are based primarily on general skills such as summary, synthesis, relationship between ideas, and speaker purpose. It is important for students to understand that successful performance on the TOEFL is more contingent on fluency with TOEFL exercises than it is on fluency in the English language per se. Furthermore, passing standards vary considerably by school and by department. Some programs require a minimum score of 100, while others will accept students scoring as low as 60. In short, students needn't be overwhelmed by the TOEFL, as long as they are adequately prepared. Manhattan Review's TOEFL prep classes and TOEFL private tutoring have produced successful results for countless students in every major academic discipline and from every level of English-language ability.
The effectiveness of Manhattan Review's TOEFL prep courses and private tutoring has been demonstrated by the academic and professional success of our past students. Harvard, Cornell, Princeton, the University of Chicago, the University of London, and the University of Edinburgh are just a few of the schools to which our students have been accepted after using our TOEFL prep services. Our students have gone on to fulfilling careers at Fortune 500 companies and Manila firms, including Nationwide, Time Warner, Capital One Financial, When in Manila, Unilever Philippines, and National Book Store. Regardless of your career goals, Manhattan Review's TOEFL prep classes and private tutoring can help you get accepted to your chosen degree program and get started on a promising academic and professional life.

The lessons are well-structured. The presentation session is very helpful. The instructor is very friendly and responsive to students' questions.
- Sanido (This student took our Columbia Business School Communication and Culture boot camp.)
Manila
Primary Course Venue:

Diamond Hotel Philippines
Roxas Boulevard
Manila, Luzon 1300, Philippines

NOTE: We do NOT typically have staff at the venue, so email us before visiting the venue.
Meet a Manila TOEFL Tutor: Nikolai K.
Nikolai K. is a native of Kiev, Ukraine, where he graduated from Kyiv National Economic University with an undergraduate degree in economic theory. He scored a 110 on the TOEFL as part of his successful application to a graduate program at Georgetown University. After completing his master's degree in applied economics, he moved to Manila in order to pursue teaching and research opportunities in his area of specialty, which involves the monetary policies of nations in the Asia-Pacific region.
Nikolai has been a TOEFL tutor in Washington and Manila since 2007. He has successfully prepared students from over 20 countries for the TOEFL and acceptance to selective universities in the United States. In addition to Ukrainian, Russian, and English, he is also fluent in Spanish and French, and he has experience tutoring students in all of these languages. Nikolai spends his down time watching KHL hockey, listening to classic rock, and playing darts in the local pubs.