Best TOEFL Test Prep Tutoring in Kuala Lumpur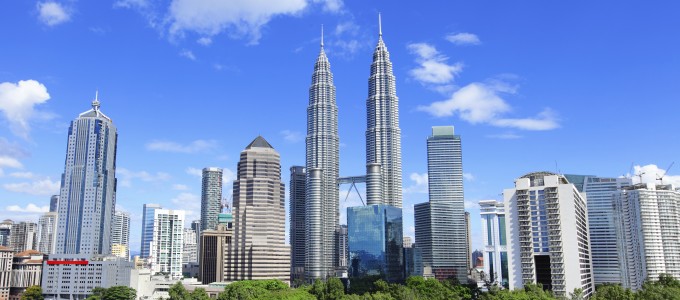 Manhattan Review is a test prep company that has been providing effective TOEFL preparation to students around the world since 1999. We've helped students in Kuala Lumpur and other cities meet the TOEFL requirements for acceptance into world-renowned institutions such as Yale University, Princeton University, Oxford University, Stanford University, the London School of Economics, and Hong Kong University of Science and Technology. Personalized instruction is the key to our students' success. Each TOEFL client is tutored according to a learning plan that is customized to his or her individual needs, including current command of the English language, academic field, learning style, and cultural background. Manhattan Review's tutors are graduates of top-notch universities and experienced teachers who are tirelessly driven to help their students reach their goals. Give us a call or send us an email, and our helpful support staff will be happy to give you more information.
The TOEFL is a test that evaluates the ability to read, write, speak, and understand English in academic contexts. Manhattan Review's TOEFL clients in Kuala Lumpur have come to us with every imaginable combination of English-language strengths and weaknesses. Some of them read English more or less fluently, but have difficulty speaking the language, while others struggle with written English but are able to understand spoken English quite well. We've also had plenty of students who need to significantly improve in all four of the TOEFL's sections. This is why Manhattan Review's personalized instruction is so important. Rather than forcing our students to undergo tedious and formulaic instruction, we implement unique learning plans that build on the knowledge that each client already possesses. We also consider a student's chosen schools, since minimum TOEFL requirements can vary a great deal from institution to institution and even from department to department. Manhattan Review's personalized approach provides the best possible results with the least possible time and effort.
Large numbers of Manhattan Review's TOEFL clients have graduated from their first-choice schools with degrees that are in demand in the business world. Past students have been hired by the world's most vital and important companies (Berkshire Hathaway, Ford Motor, and Bank of America, to name just a few). Our teaching has also contributed to the local business community, with former Manhattan Review students now working for Etiqa, SapuraKencana Petroleum, M.Mobile, and other firms in Kuala Lumpur. Some of our past students have started their own businesses, which are now thriving. The success of our clients is not limited to the business world. Our prep services have helped start careers in teaching, research, administration, and every other significant portion of the public sector. Let Manhattan Review contribute to your own journey of accomplishment!
TOEFL Private Tutoring
Hours package 12 to 48 hours, Personalized 1-on-1 Tutoring, In Person or Live Online
TOEFL Private Course
12 hours in total, Personalized 1-on-1 Course, In Person or Live Online

I highly recommend Manhattan Review's TOEFL preparation course for anybody interested in taking the exam. I took an intensive course and took the exam only after 4 weeks of classes, and got a 116 score. The teaching method is excellent. It focuses on techniques and strategies that allow students to understand exactly what is required to succeed on examination day. Tutors are very flexible and willing to adapt to the student's schedule, as well as reachable and always ready to help and follow up on whatever the student might need.
- Virginia (This student took our TOEFL classes in NYC)
Kuala Lumpur
Primary Course Venue:

Sheraton Imperial Kuala Lumpur Hotel
129 Jalan Sultan Ismail
Kuala Lumpur 50250, Malaysia

NOTE: We do NOT typically have staff at the venue, so email us before visiting the venue.
Meet a Kuala Lumpur TOEFL Tutor: Jiao X.
Jiao X. is the daughter of a Chinese father and a French mother. She was born and raised in Hong Kong, and was educated in England and the United States. She is a graduate of the University of Birmingham and Ohio State University, with bachelor's and master's degrees in history. Jiao wrote her master's thesis on the Chinese Cultural Revolution of the 1960s and 1970s. She began working as a private TOEFL prep tutor while she was studying in England, and continued to tutor as a graduate student in addition to teaching history part-time at a private school in Dayton.
Jiao moved to Kuala Lumpur in 2011 with her husband, an oil company executive. Her education, cultural background, and teaching experience made her an ideal addition to Manhattan Review's local team. Since joining our staff, she has received overwhelmingly positive evaluations from her students. "Jiao is a great TOEFL tutor and an even better person," said one former client. "Through Jiao's tutoring, I learned more than just how to pass the TOEFL – I learned principles that will help me excel at the American university that I'll be attending," said another student. Jiao and her husband enjoy an active social life in Kuala Lumpur, and have organized a chamber group that features a revolving membership drawn from Kuala Lumpur's expat community.
As Seen In