Best TOEFL Test Prep Tutoring in Singapore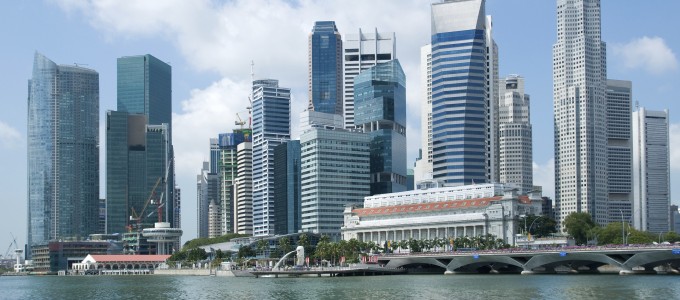 Preparing for the TOEFL exam in Singapore? Let Manhattan Review guide you through your preparation so you can study smarter instead of harder. You don't need to devote hours upon hours each day to take home a top score. Our programs are rigorous, yet we navigate through everything you need to know – no more and no less. Gain access to our unrivaled test prep materials, including a syllabus that can be customized to address your unique learning needs and challenges.
The TOEFL is divided into four distinct sections that measure your aptitude for language proficiency in an English-speaking classroom. To ensure that your comprehension skills are up-to-par for the undergraduate level, this standardized test serves as a yardstick for your likeliness to excel in your education. The TOEFL specifically comes into play for global students who grew up speaking a language other than English.
In Singapore, this may be applicable for students who are 100% fluent in Malay or Mandarin but did speak English consistently growing up. Or, this can also apply to students coming into Singapore from other countries who want to gain entry into some of the country's most elite higher education facilities. The National University of Singapore, Nanyang Technological Institute, and the Singapore Management University are all globally ranked academic leaders, attracting students from all over the world, especially nearby Asian countries. If you want to show admissions departments that you are equipped with the language proficiency to thrive in an English-speaking classroom, your TOEFL test score will say it all.
Work with one of our talented, experienced private tutors in Singapore to take home a top test score. With one-on-one facilitated guidance, your instructor will give you complete attention as you prepare for this standardized test. Since 1999, Manhattan Review has been honing our course syllabus to keep up with trends and teach students how to score the most points.
We have an understanding of what you're likely to see on testing day, and we're here to ensure that you answer questions with confidence and see no surprises. Put our expertise and years of insight to work so you can get into the top undergraduate universities in Singapore or abroad. With TOEFL practice exams and personalized support, you'll be well on your way to wherever you want to go.
TOEFL Private Tutoring
Hours package 12 to 48 hours, Personalized 1-on-1 Tutoring, In Person or Live Online
TOEFL Private Course
12 hours in total, Personalized 1-on-1 Course, In Person or Live Online

The instructor is patient in his explanation, and he knows the topics really well.
- Chew (This student took our Columbia Business School Communication and Culture boot camp.)
Singapore
Primary Course Venue:

Hilton Singapore
581 Orchard Road
Singapore SG 238883, Singapore

NOTE: We do NOT typically have staff at the venue, so email us before visiting the venue.
Meet a Singapore TOEFL Tutor: Min P.
Min grew up just off the coast of Singapore on Jurong Island, his father an executive at DuPont who always encouraged his three sons to place the highest value on education. He grew up speaking primarily Tamil but learned English from an early age. Seeking undergraduate admission in the United States, Min scored a top-percentile score on his SAT and TOEFL and got accepted at Stanford University. He was going far from home out in California, but his family couldn't have been more proud or supportive to see their son get accepted into one of the best schools in the world.
Min studied Engineering, always wanting to follow in his father's footsteps. Once he acquired his Bachelor of Science degree, he went home to his family and secured employment with one of the largest engineering firms in Singapore. The oldest of three boys, Min gave his younger siblings some insights so they, too, could receive world-class educations and carve out their own career paths. He actively helped both prepare for the TOEFL and SAT exams, providing the first-hand tips and strategies that showed in their strong results. His brothers dispersed according to their own professional passions, one landing at the University of California San Diego, the other the Imperial College of London.
Min became a private TOEFL tutor for Manhattan Review in early 2013, seeing a connection between helping his brothers achieve top scores and working with others aspiring to attain undergraduate admissions. Inspired by how much his academic life factored into his entry into the engineering field, he recognized that success on standardized exams goes a long way. While Min does not have the availability to teach a classroom course, he is highly available as an attentive private tutor. His background completely aligned with his students' goals, he is a valuable resource among our many talented tutors in Singapore. Register for private tutoring today so you can have an accomplished and effective educator like Min in your corner.
As Seen In