Best TOEFL Test Prep Courses in Kuala Lumpur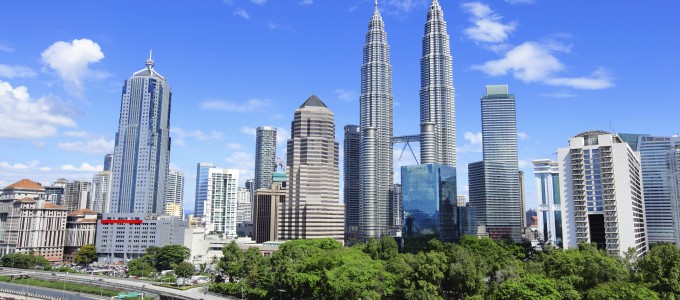 Kuala Lumpur students preparing for the Test of English as a Foreign Language (TOEFL) can maximize the fruits of their labor through Manhattan Review's TOEFL prep classes and private tutoring. We are a test prep company that understands the needs of international students applying to English-speaking universities. Manhattan Review has been successfully preparing students from all over the world for the TOEFL since 1999. Our TOEFL prep classes are taught by instructors with strong academic credentials, years of teaching experience, and sensitivity to the challenges faced by TOEFL test-takers. Our course syllabi have been developed through our intimate knowledge of and experience with the test as well as our patient study of pedagogical research both past and present. Manhattan Review's TOEFL prep classes put all of these elements together for a learning experience that is both effective and engaging.
It is common for the TOEFL to be a considerable source of anxiety for non-native English speakers who intend to study in the United States or at English-speaking institutions in other countries. There are several reasons why this needn't be so. First of all, the TOEFL emphasizes the English language in academic contexts rather than the social situations that can cause higher degrees of cultural confusion. Secondly, a "passing" TOEFL score depends on the specific institution a student wishes to attend. Though the most selective schools generally require a score of 100 or above, there are many quality institutions that will accept scores of around 80, and options for people who score as low as 60. Finally, passing the TOEFL is a skill that can be taught and learned. Manhattan Review's TOEFL prep classes have produced passing TOEFL scores for countless students at every level of English-language ability.
Manhattan Review's TOEFL prep classes and private tutoring have helped our students get accepted to the best English-speaking universities in the world, including Oxford, Harvard, Stanford, London Business School, Princeton, MIT, and INSEAD. Many of our former TOEFL clients have finished their degrees and secured positions at Mudah.my, Sime Darby, Malaysian Re, and other top companies in Kuala Lumpur. We also have former students working at Fortune 500 companies in the United States, such as Freddie Mac, Dow Chemical, American Airlines Group, and Liberty Mutual Insurance. Manhattan Review is a company that was founded by an immigrant to the United States, and international students are special to us. Contact Manhattan Review today to find out more about how we can get you through your TOEFL requirements and on your way to living your dreams.

The instructor is patient in his explanation, and he knows the topics really well.
- Chew (This student took our Columbia Business School Communication and Culture boot camp.)
Kuala Lumpur
Primary Course Venue:

Sheraton Imperial Kuala Lumpur Hotel
129 Jalan Sultan Ismail
Kuala Lumpur 50250, Malaysia

NOTE: We do NOT typically have staff at the venue, so email us before visiting the venue.
Meet a Kuala Lumpur TOEFL Tutor: Eudora F.
Eudora F. is a native of Athens, Greece. She graduated from the University of Athens with a degree in geology before enrolling in a master's degree program at California State University, Long Beach. She scored a 115 on the TOEFL as part of her application, which led to job offers from several tutoring companies. She chose Manhattan Review because of our dedication to helping international students, and after tutoring for us in the United States, she moved to Kuala Lumpur upon completion of her master's degree to accept a position with a private research foundation and to continue her TOEFL tutoring career at our local office.
Eudora specializes in helping prospective science majors meet their TOEFL requirements. "When I first met Eudora, I had trouble explaining my knowledge of physics in English," said one recent client. "She showed me how to transfer what I already knew to the English language, and it wasn't nearly as difficult as I thought. I got the TOEFL scores that I needed for acceptance into graduate school." In her spare time, Eudora enjoys playing the piano, tennis, and going for long, scenic drives.