Best TOEFL Test Prep Courses in Jakarta (Indonesia)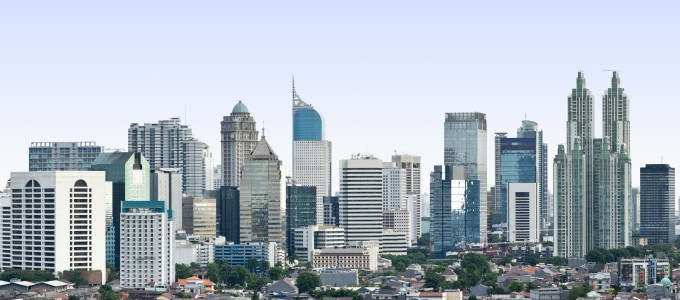 The Test of English as a Foreign Language (TOEFL) is required of most international applicants to universities in the United States and many other countries. Manhattan Review's TOEFL prep classes and private tutoring help Jakarta students meet this standard admissions requirement with highly experienced instruction tailored to the academic needs of international students. Our TOEFL prep services have helped thousands of students get accepted to undergraduate and graduate programs at selective institutions such as Yale University, Dartmouth College, Princeton University, Stanford University, and the University of California Los Angeles. These students have pursued and completed degrees in every imaginable field, from the liberal arts and humanities to the sciences, and have built prosperous careers in business, civil service, education, and every other sector of the global economy.
The TOEFL is an evaluation of English-language abilities in academic contexts. The TOEFL assesses test-takers' skills in the areas of writing, reading, speaking, and understanding English with exercises such as providing written responses to questions about reading passages from undergraduate textbooks, listening to academic lectures and answering relevant questions, giving spoken responses to lectures or textual excerpts, and summarizing lectures or readings in written form. Manhattan Review's TOEFL prep classes teach our students how to acquire all of the necessary TOEFL skills and attain whatever TOEFL score levels are required by their chosen degree programs. TOEFL score requirements vary significantly by institution and department, and can range anywhere from 60 to 110 (some schools will grant provisional admission to students who score below 60). Frequent evaluation of our students through TOEFL practice tests ensures an efficient learning process that allows students to meet TOEFL requirements in the smallest possible amount of time.
Manhattan Review's TOEFL prep courses and private tutoring help our students get accepted to the universities that provide the training needed for successful careers. Many of our past students have distinguished themselves in the business world, and are now vital contributors to Fortune 500 companies such as Bank of America, Lockheed Martin, Liberty Mutual Insurance Group, and Morgan Stanley. The business community in Jakarta is also populated by our former TOEFL clients, several of whom now work for Bumi Laut Group, J.CO Donuts & Coffee, HM Sampoerna, and other successful local firms. Manhattan Review has been helping students around the world begin rewarding academic and professional lives since 1999. We hope you will become a part of our proud tradition of accomplishment.

The instructor is patient in his explanation, and he knows the topics really well.
- Chew (This student took our Columbia Business School Communication and Culture boot camp.)
Jakarta
Primary Course Venue:

JW Marriott Hotel Jakarta
Jalan Lingkar Mega Kuningan Kav. E No. 1-2 Kuningan Timur
Jakarta 12950, Indonesia

NOTE: We do NOT typically have staff at the venue, so email us before visiting the venue.
Meet a Jakarta TOEFL Tutor: Tida L.
Tida L. is originally from Bangkok, Thailand. She took the TOEFL at the age of 17 as part of her application to the College of William and Mary. Her application was successful, and with a score of 118, she met her TOEFL requirements with ease. After completing her undergraduate degree in Global Studies, Tida became a staff researcher for a Washington, DC think tank focused on international affairs. She also became an independent TOEFL tutor on the side, recruiting clients from the embassies based in the city.
Tida later secured a position with the U.S. State Department, and is now an employee of the U.S. Embassy in Jakarta. Her work brings her into contact with a number of prospective graduate students, many of whom request her specifically when signing up for TOEFL prep services with Manhattan Review. "Tida's international background greatly simplified the TOEFL teaching process," wrote one of her recent students. "Her teaching gave me the benefits of her own experiences in preparing me to pass the TOEFL." In her spare time, Tida studies the Indonesian language by reading a variety of Jakarta newspapers and magazines.
As Seen In