Best GRE Test Prep Courses in Singapore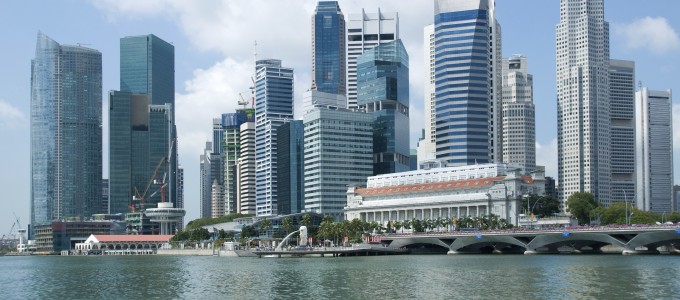 Seeking a top score on the GRE? Top-percentile results can help you land a spot in prestigious graduate programs, specific to your line of work and professional passions. Sharpen your resume with a broader skill set, and demonstrate your commitment to your field by securing your Masters and carving out your industry niche. The first step toward this smart academic strategy is a top GRE score. Let Manhattan Review help you make a lasting impression on the admissions offices of your top choices in Singapore or elsewhere.
With three sections scored between 130 and 170, each question can significantly impact how your performance stacks up your peers. Point-by-point, our course syllabus will help you become prepared for what to expect on testing day. Since 1999, our boutique educational services firm has been getting down to the bottom of how this standardized exam works. The Graduate Records Examination determines your potential for success in the graduate level classroom. Prove that you're ready to excel in your education in Verbal Reasoning, Quantitative Reasoning, and Analytical Writing, scored on a 0-6 scale.
With our highly customizable course syllabus, GRE practice exams, and the unwavering support of an expert tutor, you'll be well on your way to your Master's degree. You can choose from classroom or online courses based on how you learn best and what you're schedule demands. All of our programs are designed to be as effective and efficient as possible, never slowing you down or detracting from your other responsibilities. If you'd prefer more guided attention, work with a private tutor who will concentrate completely on your unique needs and learning style.
Get into smaller programs where space is highly limited, or apply to well-known schools ranked worldwide. We've helped past students secure their desks at National University of Singapore, Nanyang Technological University, Ngee Ann-Adelaide Education Centre Pte Ltd, Duke-NUS Graduate Medical School, and LASALLE College of the Arts – among so many more.
Globally, those who utilized the unrivaled resources of Manhattan Review are now accomplished professionals with degrees from the likes of Oxford and Cambridge Universities in Western Europe, the Ivy League schools of the United States, and the impeccable offerings across Asia, Australia, South Africa, and Canada. Sign up for the best test prep services backed by our proven track record of success in Singapore.

I wanted to thank you for teaching my class and being such a dedicated instructor. When I first started studying for the GRE I was doing it from complete scratch as I had not done this type of math in many years. I was scoring in the low 300's, and was having trouble with some of the quick math necessary to do well on the test. Our class helped me figure out how to break down problems into commonly found concepts and to quickly do the computation to answer them (by, for example, factoring). I took the GRE this past Friday and scored a 720 in math -- much higher than I had originally hoped for when I started studying. I know your going the extra mile to help, both in tutoring and in class, really made a difference to my score. Thanks again!
- Puja (This student took out GRE Tutoring)
Singapore
Primary Course Venue:

Hilton Singapore
581 Orchard Road
Singapore SG 238883, Singapore

NOTE: We do NOT typically have staff at the venue, so email us before visiting the venue.
Meet a Singapore GRE Tutor: Johnson Q.
Johnson grew up in rural North Carolina, his parents both alumni of Duke University – a reputable institution known as the "Ivy League of the South". Convinced that he wanted to continue his education in the land of the Blue Devils, he was a conscientious high school student with a solid transcript and ample extra-curricular activities including lacrosse and volunteer work. Johnson did achieve his goal, getting accepted with early admission to Duke. While he was at the school, he cultivated a love for a few unrelated interests: College basketball, medicine, and an unexpected affinity for Southeast Asian history.
Pursuing a somewhat related track, the college sophomore stumbled upon a program that fascinated him. It seemed there was a connection between Duke and the world-class University of Singapore at the graduate level. Once he wrapped up his undergraduate career, Johnson was once again sure of where he wanted to go next. He took his GRE, landing in the 99th percentile after taking the test twice. Then he was able to secure his study abroad program of Duke in Singapore (NUS). Through this specific collaboration, he received medical education in Singapore following his Bachelor's. He was awarded his joint M.D. after several rigorous years of study, and ultimately decided to remain in Singapore.
While Johnson is highly well versed in the MCAT, he has also put his knowledge of the SAT and GRE to work for Manhattan Review. He has joked that, what's started as an effort to pay back college loans and create a college fund for his own kids has become an unexpected source of joy in his life. Working with ambitious students gearing up for graduate level academics is an incredibly enriching experience, he says. So nowadays, he still has work in the medical field, but he also has a special appreciation for applying his GRE test prep background to help students succeed in Singapore.
Our Books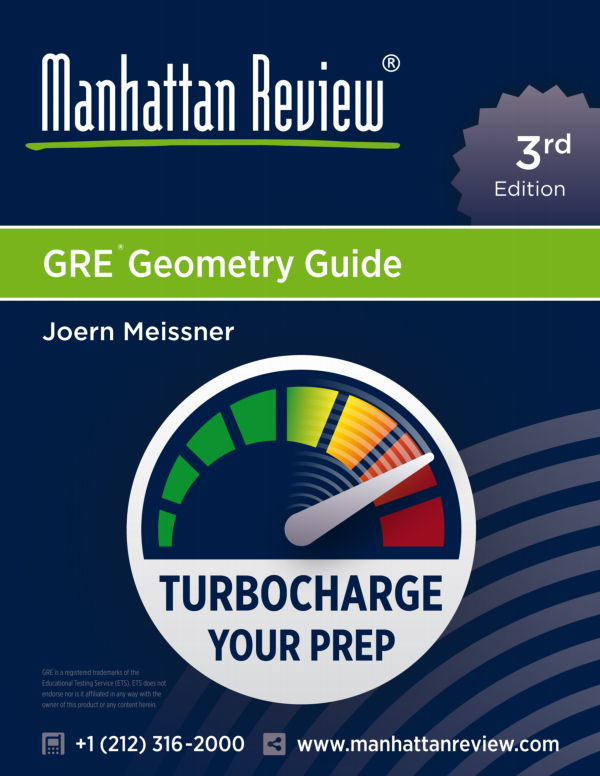 As Seen In