Best LSAT Test Prep Courses and Tutoring in Manila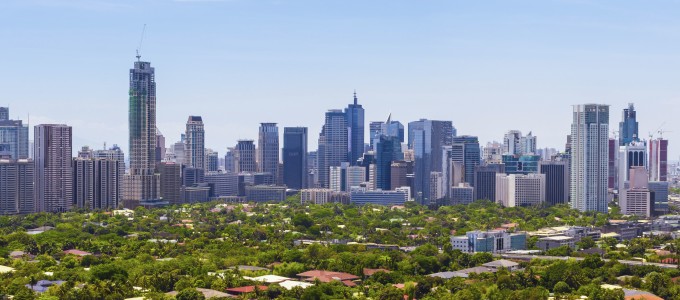 Manhattan Review's test preparation services in Manila effectively prepare local students for the Law School Admission Test (LSAT). Our services include on-site LSAT prep classes, interactive online LSAT prep classes, LSAT private tutoring, LSAT practice tests, and admissions counseling. We have been helping students in cities around the world succeed on the LSAT and other standardized tests since 1999. Our LSAT prep classes and private tutoring have been essential to law school acceptances for thousands of students, at selective institutions such as Stanford, Georgetown, Harvard, Yale, the University of Virginia, and the University of Chicago. Unlike other test prep companies, we specialize in teaching international applicants to universities in the United States. Overseas candidates for U.S. law school admission face unique academic and cultural challenges that our company is uniquely positioned to overcome.
Manhattan Review's extensive experience with the LSAT has shown us that the test is often the most important factor in law school admissions decisions. This is probably even more true for international students due to the fact that U.S. law school faculty are largely unfamiliar with undergraduate teaching practices and curricula in other countries. The LSAT gives admissions committees an ostensibly objective evaluation of skills that are regarded as important to law school success. This emphasis on test scores is in effect an opportunity for students to stand out through high performance. Superior LSAT scores are attainable with a sufficient amount of guided preparation. Manhattan Review's LSAT prep courses teach our students how to excel on the test with thorough coverage of LSAT subject matter, LSAT question types and other methods of assessment, LSAT test-taking strategies, and time management skills.
The quality of Manhattan Review's LSAT prep services is shown by more than our large number of elite law school acceptances. Many of our former students have completed their law degrees and are now fully engaged in the legal profession. Some have been hired by prominent law firms such as Jones Day, Sidley Austin, Baker & McKenzie, and White & Case. Others have secured positions at private companies, educational institutions, government agencies, and philanthropic organizations. Some have even started their own law practice. Former Manhattan Review clients work in nearly every area of legal practice, from criminal defense to civil litigation. High-quality legal training is a prerequisite to a distinguished legal career, and it is extremely difficult to get accepted to a good law school without excellent LSAT scores. Manhattan Review's LSAT prep classes and private tutoring combine with our students' natural abilities to produce LSAT scores that open the door to the legal profession.

Hello, I just wanted to let you know that the current class that i am taking is really helping my studies. George has been a great help and I thank you for fitting the class into my busy schedule.
- Simone (This student prepared for the LSAT with us)
Manila
Primary Course Venue:

Diamond Hotel Philippines
Roxas Boulevard
Manila, Luzon 1300, Philippines

NOTE: We do NOT typically have staff at the venue, so email us before visiting the venue.
Meet a Manila LSAT Tutor: Juanita A.
Juanita A. is a public interest lawyer and LSAT tutor for Manhattan Review. She holds a BA in English literature from the University of North Carolina and a JD from Duke University School of Law. Her legal specialties include immigration law, employment law, and business regulations. Originally from Atlanta, Georgia, Juanita currently lives in Manila as part of a privately funded project focused on granting skilled-worker visas to Filipinos interesting in employment in the United States.
Juanita has been a part-time LSAT tutor since 2005, working privately and for various companies before being hired by Manhattan Review. Her students have been accepted to the law schools at Columbia, the University of Michigan, the University of Maryland, Northwestern University, and Washington University in St. Louis, in addition to several other highly ranked institutions. When she's not working as a lawyer or a tutor, Juanita enjoys chess, jazz, and watching professional sports. Her favorite team is the Atlanta Braves.
Our Books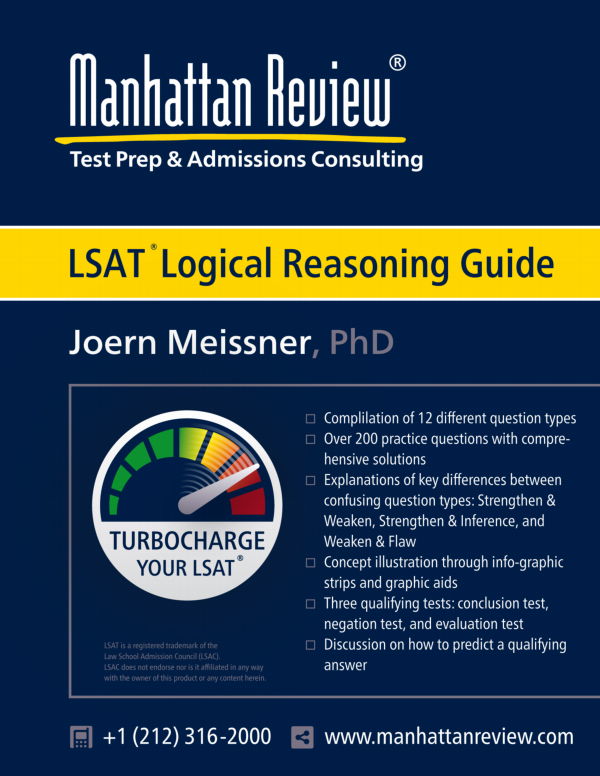 As Seen In