Best LSAT Test Prep Courses and Tutoring in Ho Chi Minh City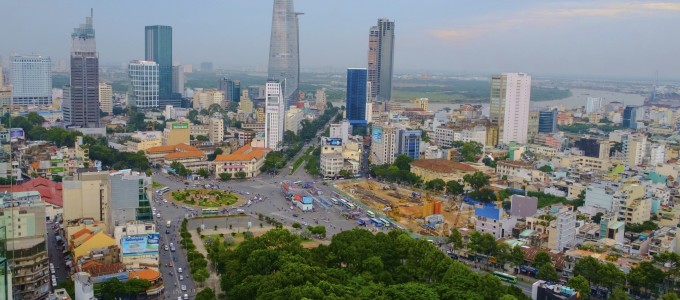 Ho Chi Minh City students who wish to attend law school in the United States or Canada must meticulously prepare for the Law School Admission Test (LSAT). Manhattan Review is a respected provider of LSAT services that greatly simplify the process of LSAT preparation. We offer Ho Chi Minh City students a variety of options, including on-site LSAT prep courses, online LSAT prep classes, private LSAT tutoring, and LSAT practice tests. Law professors, law students, and law school admissions officers generally agree that strong LSAT performance is virtually impossible without substantial preparation. Manhattan Review's LSAT prep services produce LSAT score results that far exceed self-study methods or inexperienced tutoring. Our LSAT teachers are the most qualified available in Ho Chi Minh City, with elite academic training, relevant professional experience, and dedication to student success. They implement our time-tested LSAT syllabi using the latest methodologies in LSAT teaching and learning. Law school applicants cannot find a better way to prepare for the LSAT anywhere in Ho Chi Minh City.
Top law schools in the United States are more than willing to accept qualified international students. Among the countries currently represented by the student population at Harvard Law School are China, India, Japan, South Korea, and Thailand. Students at Yale Law School have lived and/or worked in several Asian countries, including Cambodia, Nepal, Burma, and Vietnam. Approximately 14% of students at Columbia Law School come from overseas, and Northwestern University's Pritzker School of Law is about 10% international students. Opportunities are available for foreign students who are able to meet high admissions standards. However, law schools usually begin the admissions process by pre-screening applicants based on an index number, which is calculated entirely from LSAT scores and GPA. Students at or above a certain threshold are given further consideration, while those below this number are automatically rejected. A low LSAT score can therefore stop an application from even getting off the ground. Ho Chi Minh City students can avoid this fate with Manhattan Review's experienced and knowledgeable LSAT preparation professionals.
Manhattan Review students in countries around the world have been accepted to top-notch law schools such as Harvard, Stanford, Georgetown, Columbia, Yale, USC, and the University of Michigan. Employment prospects for these graduates are nearly always favorable. Georgetown Law Center, for example, reports that 500 of 516 members of its most recent graduating class (about 97%) had gotten jobs that require bar passage within nine months of graduation. Less than 1% of Yale Law School graduates were unemployed job-seekers in the most recent year for which data is available. Manhattan Review's former LSAT clients have been hired by prestigious law firms (including Baker & McKenzie, DLA Piper, and Norton Rose Fulbright), Fortune 500 companies (such as JP Morgan Chase, Bank of America, and Wells Fargo), and governmental and non-governmental organizations worldwide. Start your successful legal career with Manhattan Review's LSAT prep courses and private tutoring in Ho Chi Minh City.

Hello, I just wanted to let you know that the current class that i am taking is really helping my studies. George has been a great help and I thank you for fitting the class into my busy schedule.
- Simone (This student prepared for the LSAT with us)
Ho Chi Minh City
Primary Course Venue:

Sheraton Saigon Hotel & Towers
88 Dong Khoi Street
Ho Chi Minh City, Vietnam

NOTE: We do NOT typically have staff at the venue, so email us before visiting the venue.
Meet a Ho Chi Minh City LSAT Tutor: Dieter P.
Dieter P. is originally from Zuerich, Switzerland, where he was a distinguished student and athlete. He completed his undergraduate studies at Duke University, graduating magna cum laude with a bachelor's degree in computer science. He then enrolled at Emory University School of Law, and finished his JD in the top 10% of his class. He briefly held a position at an Atlanta law firm before deciding that the workdays were too long.
Dieter has been an LSAT tutor since 2011, and his LSAT score of 172 serves as a challenge to his students. "I encourage my students to beat me at the LSAT," he says. "And many of them have. We usually celebrate the occasion with a round of drinks at a local pub." Dieter still practices law on a part-time basis, and he often travels back to the United States to advocate for his clients in court. He is also still an active athlete, and particularly enjoys playing tennis and football (soccer).
Our Books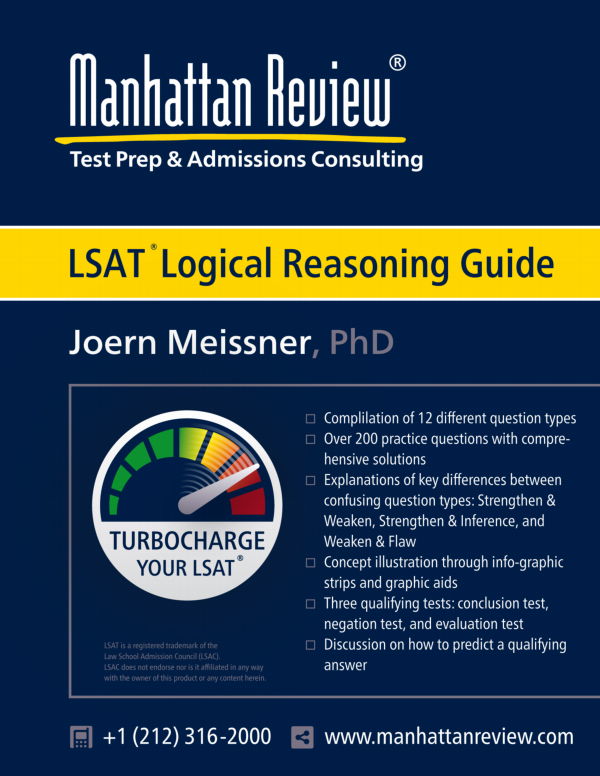 As Seen In