Best LSAT Test Prep Courses and Tutoring in Jakarta (Indonesia)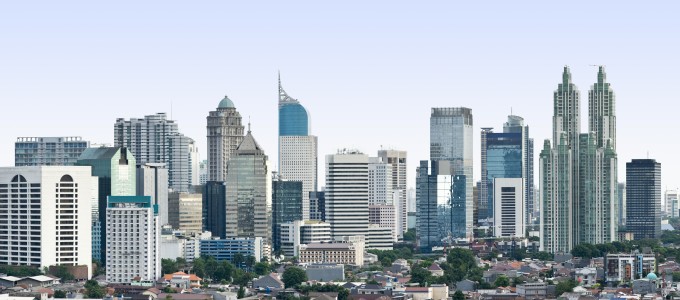 Jakarta students who intend to take the Law School Admission Test (LSAT) can receive scores that stand out in the competitive law school admissions process with Manhattan Review's LSAT prep services. As an American company that specializes in providing test prep to international students in cities around the world, we offer the best possible combination of knowledge of American educational practices and familiarity with the special needs of overseas applicants to U.S. law schools. We have been successfully preparing students in numerous countries for high LSAT scores since 1999, and our clients have distinguished themselves both in law school and in the legal profession. Our LSAT services include LSAT prep courses, LSAT private tutoring, and LSAT practice tests, all of which help ensure that Jakarta students reach their goals of law school acceptance. Our Jakarta team includes tutors and instructors with outstanding credentials and a helpful support staff that will be happy to provide more information about our excellent LSAT prep services.
There are several reasons for the importance of the LSAT to the law school admissions process. Since it was first offered in 1948, the test has developed the legitimacy of tradition. The LSAT has now been administered for nearly seventy years, and is currently taken by over 105,000 prospective law students annually. The LSAT is also associated with law school rankings, a portion of which are determined by the median LSAT scores of accepted students. The most highly ranked law schools generally have students with the highest LSAT scores. The most significant factor, however, is the widely held belief that the LSAT is a more objective assessment of student potential than grade point average or letters of recommendation, which can be affected by curricular differences and various types of bias. International applicants can experience what might be called "LSAT myopia" even more profoundly than American students, because U.S. law schools are often unsure how to evaluate the educational infrastructure of foreign countries. Prospective law students in Jakarta should therefore approach LSAT preparation with an appropriate degree of rigor. Manhattan Review's LSAT prep courses and private tutoring provide our students with all of the skills necessary to excel on this challenging admissions requirement.
Elite law school acceptance is characteristic of Manhattan Review's LSAT students. We have consistently guided students to superior LSAT scores and admission to Georgetown Law Center, Harvard Law School, the University of California's Hastings College of the Law, Stanford Law School, and many other highly ranked institutions. Our students typically also succeed after completing their law degrees. Some of our former LSAT clients have been hired by prominent firms such as Kirkland & Ellis, Sullivan & Cromwell, and Gibson, Dunn & Crutcher, while others have secured positions in civil service or started their own firms. Manhattan Review's LSAT prep classes and private tutoring provide Jakarta students with LSAT scores that significantly strengthen their law school applications and greatly improve their prospects for academic and professional accomplishment.

Hello, I just wanted to let you know that the current class that i am taking is really helping my studies. George has been a great help and I thank you for fitting the class into my busy schedule.
- Simone (This student prepared for the LSAT with us)
Jakarta
Primary Course Venue:

JW Marriott Hotel Jakarta
Jalan Lingkar Mega Kuningan Kav. E No. 1-2 Kuningan Timur
Jakarta 12950, Indonesia

NOTE: We do NOT typically have staff at the venue, so email us before visiting the venue.
Meet a Jakarta LSAT Tutor: Lindsey B.
Lindsey B. is a graduate of the University of Southern California and the University of Michigan Law School. She scored a 174 on the LSAT, which placed her in the 99th percentile of all test-takers. A native of Barstow, California, she was formerly one of the staff attorneys at a probate law firm in her home town. She also has a significant profile of teaching experience that includes general education courses in the California community college system, guest lecturing on legal issues at the secondary and tertiary levels, and LSAT tutoring, which she has been doing since her first year of law school in 2007.
Lindsey has lived in Jakarta since 2014, and works as a legal consultant for U.S. companies with offices in the area in addition to her LSAT tutoring duties for Manhattan Review. Her LSAT tutoring clients have been accepted to a number of high-profile public and private law schools in the United States. She enjoys the flexible schedule associated with tutoring and consulting, which leaves her plenty of time to spend with her husband and infant son and also allows her pursue her interests in the areas of cooking, sports (especially tennis), and the great works of American literature.