Best ACT Test Prep Courses and Tutoring in Kuala Lumpur
High ACT scores significantly increase the chances of acceptance to selective universities in the United States and anywhere the test is accepted. Manhattan Review is Kuala Lumpur's most trusted, respected, and experienced provider of comprehensive ACT prep services, including on-site ACT prep courses, online ACT instruction, private ACT tutoring, and ACT practice tests. Manhattan Review students learn ACT content, study techniques, and test-taking strategies from the most qualified ACT tutors and classroom instructors in Kuala Lumpur. Our highly trained ACT educators implement ACT course offerings that have been developed over many years through pedagogical research and the most viable modes of thought in test prep teaching and learning. Manhattan Review leads the international test prep industry in effective course materials and innovative methods of instruction, and we have helped thousands of students around the world improve their test scores and prospects for postsecondary education. Founded in New York City in 1999, Manhattan Review is now a global company that teaches students in major Asian, European, African, and North American cities how to master the major standardized tests required for admission to universities in the English-speaking world.
Independent research into the predictive validity of the ACT has returned mixed results. A 2011 study conducted by faculty members at Stanford University and the University of Chicago found the English and math sections of the ACT to be strongly correlated with student grades in undergraduate coursework. The same researchers also concluded that the ACT reading and science sections had "little to no" predictive credibility and were thus unhelpful to college admissions. These findings were (predictably) disputed by ACT officials, who pointed to their organization's own studies on the value of all test sections. Both sides of this debate agree, however, that colleges and universities tend to weigh composite ACT scores more heavily than sectional scores. Since the ACT composite score is simply the average of all four sectional scores, this means that university applicants preparing for the ACT would be wise to prepare for all sections of the exam. Manhattan Review's ACT prep courses and private tutoring plans in Kuala Lumpur feature rigorous instruction in all ACT skills for maximum score gains on all ACT sections.
Manhattan Review students consistently become competitive university applicants with options for their undergraduate education. Our test prep clients have been accepted to many of the best universities that consider the ACT, including Harvard, MIT, Princeton, Brown, Cornell, Yale, Dartmouth, Stanford, the University of Chicago, Columbia, the University of Pennsylvania, Vanderbilt, Georgetown, the University of Virginia, the University of Michigan, New York University, and UCLA. Many of our former Kuala Lumpur students have returned home with the elite postsecondary training that local companies seek. Some of our past students now work for AIA Public, Wah Seong Corporation, Telekom Malaysia, Hong Leong Bank, Astro Malaysia Holdings, and other important companies in Kuala Lumpur. We also have former Kuala Lumpur students now working for Fortune 500 companies, such as JP Morgan Chase, State Farm Insurance, Lockheed Martin, Valero Energy, and Goldman Sachs. Manhattan Review's test prep services in Kuala Lumpur have helped thousands of students live their dreams. Join them by contacting us today for more information on our Kuala Lumpur ACT prep services.
Kuala Lumpur
Primary Course Venue:

Sheraton Imperial Kuala Lumpur Hotel
129 Jalan Sultan Ismail
Kuala Lumpur 50250, Malaysia

NOTE: We do NOT typically have staff at the venue, so email us before visiting the venue.
Meet a Kuala Lumpur ACT Tutor: Victor A.
Victor A. has been an ACT and SAT prep tutor in Kuala Lumpur since 2013, and he also has five years of experience teaching test prep courses and private tutoring sessions in the United States. He is a graduate of the University of Maryland (bachelor's degree in political science) and the University of South Carolina (master's degree in education). He has now taught ACT and SAT prep to several hundred students, many of whom have been accepted to top universities in the United States.
Victor's Malaysian heritage was one motivating factor in his decision to relocate from his native Baltimore, Maryland to Kuala Lumpur. "I really enjoy being in the country of my ancestors," he says. "But I'm even more happy to help Malaysian students improve their lives through education." According to his student evaluations, Victor's abilities as a teacher are highly respected, especially his knack for finding effective solutions to common and uncommon student preparation issues.
Our Books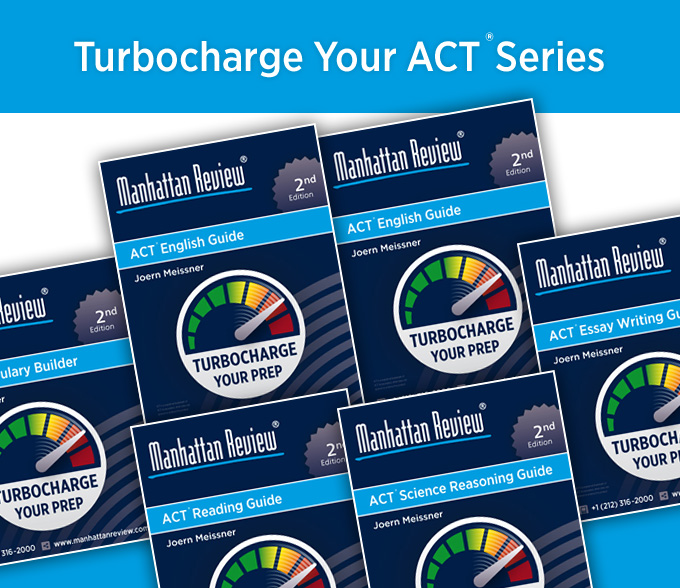 As Seen In